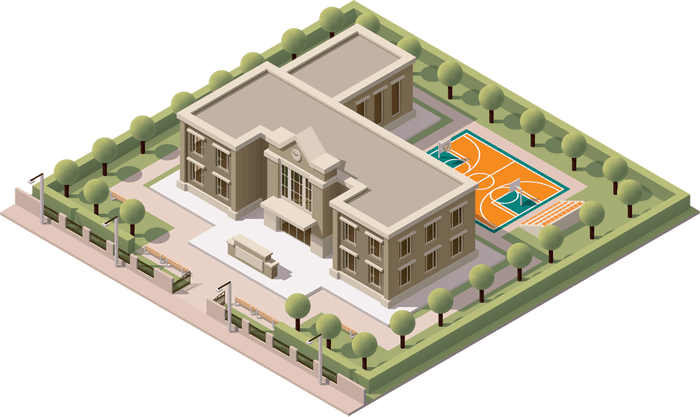 Everyone in academia has experienced the following dilemma. You are researching a topic and finally find an article that contains the information you need. You want to read it but realize that you don't have access to the PDF from your current location. Suddenly, your research has come to a stand-still unless you can find a way around the missing link.
This bottleneck has a political dimension which leads to heated discussions promoting the open access movement and also defending the publisher's side.
But in everyday life, it is mostly just a very practical and annoying problem. If you are not on your university campus, you don't have access to the articles your university has licensed.
Today we are announcing a new feature which lets Paperpile connect to your institution's network so you can download all PDFs exactly as if you were sitting in the library.
Proxy server? What is that?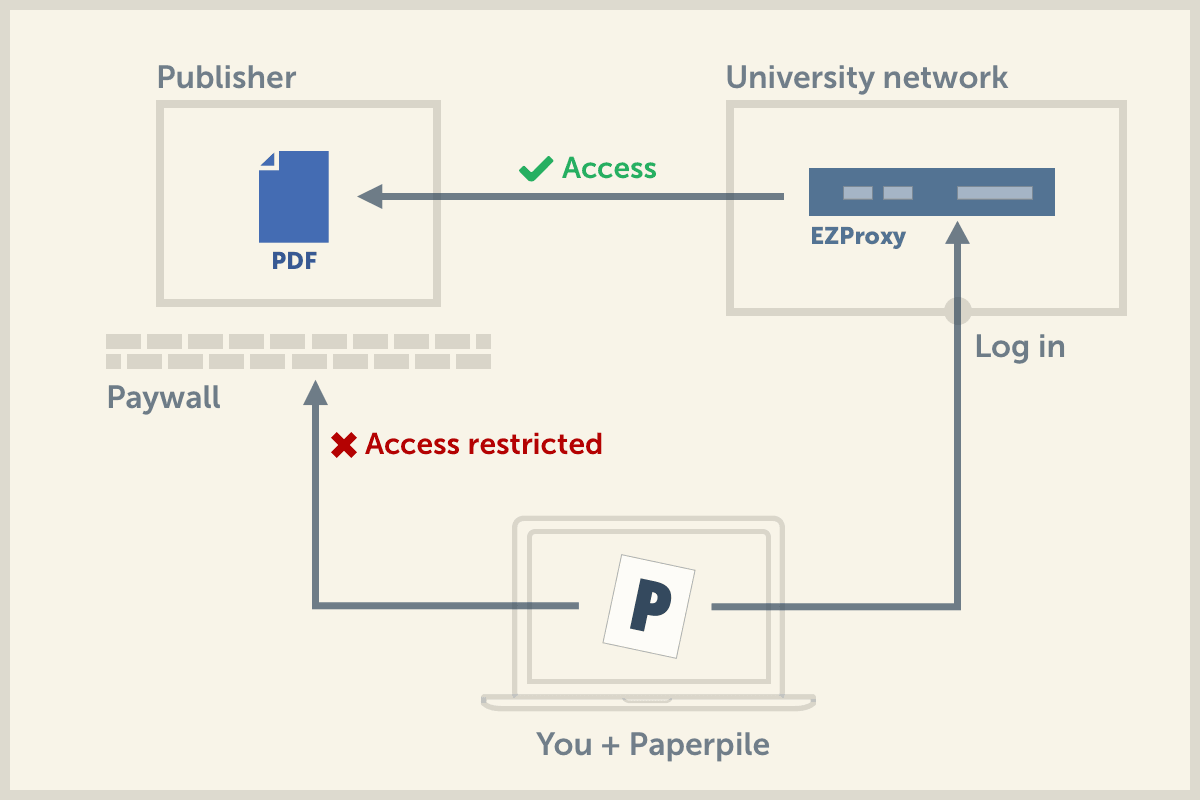 We'll spare you the more tedious technical details, but it is definitely helpful to understand the basic principle.
Paperpile will always try to download a PDF directly from the publisher's site if possible. But for non-open access PDFs that download will fail. Paperpile can now connect to your university network, and if your university has access to the PDF in question, the app will be able to download it.
To make this possible your university or library must offer a "Proxy Server" - in particular a proxy server using the "EZProxy" software.
How to set up proxy access to your institution?
Go to "Settings > Proxy Access". Search for your institution and click "Add Proxy connection". If you institution is not in the list, search your library website for information on "EZProxy" connection (not all libraries offer this service). Every EZProxy has a distinct URL and you can add this manually.
Click "Login" and you will be redirected to the login page of your institution. Login with your institution account. Back in Paperpile click "Test connection" to see if everything is setup correctly.
That's it. More information can be found on our help pages.
Highlights of the new proxy feature
Choose among a list of more than 800 pre-configured proxies or configure your own.
Once setup, it works behind the scenes everywhere you use Paperpile: when you download PDFs with "auto-download", when you use the Chrome extension to import a paper from a website, or when you use the Paperpile buttons in Google Scholar or PubMed.
Use multiple proxies at the same time (which is a common use case for researchers). For example, if your university has multiple libraries offering different proxies or if you are affiliated with more than one institution.
Quickly activate and deactivate proxy connections.
Final notes
A small number of institutions have configured their EZProxy in a way that makes it impossible for Paperpile to use them. More information here.
Not all institutions use EZProxy. Some institutions or libraries offer alternative approaches for off-campus access. The most popular are (i) direct HTTP proxies (no EZProxy software used) and (ii) VPN connections. Both approaches are fully supported by Paperpile. However, you may need to configure your browser, operating system or install additional software. Check out the website of your library and/or IT department for instructions We also want to thank all beta-testers who tested the new feature at their institutions and provided feedback.
Now go forth and enjoy easier access!