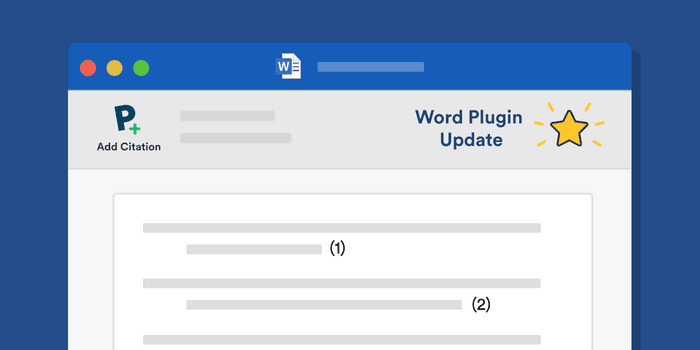 Although still in beta, thousands of Paperpile users already write and cite with our Word plugin. And, over the past few months, we've been hard at work adding new features and improvements to what has become one of the most successful products in our product line. Here's a quick look at what's new.
You can download the plugin at: https://paperpile.com/word-plugin/
Frictionless collaboration—no Paperpile account or subscription required
You can now download the Word plugin and use it, even without a Paperpile account or subscription.
The only difference is that, if you don't have a Paperpile account, you cannot cite from your online Paperpile library. However, you can still add citations in other ways: by linking a local RIS/BibTeX file, citing from online databases, or creating citations manually.
| | | |
| --- | --- | --- |
| Add citations from Paperpile library | ✅ | ❌ |
| Add citations from local RIS or BibTeX file | ❌ 1 | ✅ |
| Add citations from online databases (PubMed, ArXiv, CrossRef...) | ✅ | ✅ |
| Add citation manually | ✅ | ✅ |
| Edit citations | ✅ | ✅ |
| Change citation style | ✅ | ✅ |
| Format citations and bibliography | ✅ | ✅ |
1 You can, of course, add the BibTeX or RIS file to your Paperpile library first.
To streamline the collaboration process, Paperpile uses a simple, but versatile, sharing model. Whenever a collaborator adds a citation, it can have three states:
From your library: any changes you make to the metadata of references in your personal Paperpile library will be reflected in the Word document the next time you format your citations.
From a collaborator's library: this is the same as (1), except that the citations come from someone else's library.
Within a single document only: this is how citations end up in your document when added by colleagues without a Paperpile account, since they are not linked to anyone's library. This option is also useful if you want to make quick edits that you don't necessarily want in your library.
It's possible to switch between all three states (e.g., you can take ownership of someone else's citation or "unlink" a citation from your library and keep an independent copy in the document). With this latest update, you can also make these changes in bulk to all citations in a given document (see below).
Cite articles and books from online databases with instant shortcuts
It's really fast and easy to add citations from your Paperpile library with keyboard shortcuts. Over the past few months, we've introduced even more shortcuts for adding citations from online databases like PubMed and ArXiv directly in Word.
You can use TAB to switch between searching your library, articles, and books. This shortcut allows you to search and cite—in real time—millions of papers from PubMed, CrossRef, ArXiv, along with millions of books.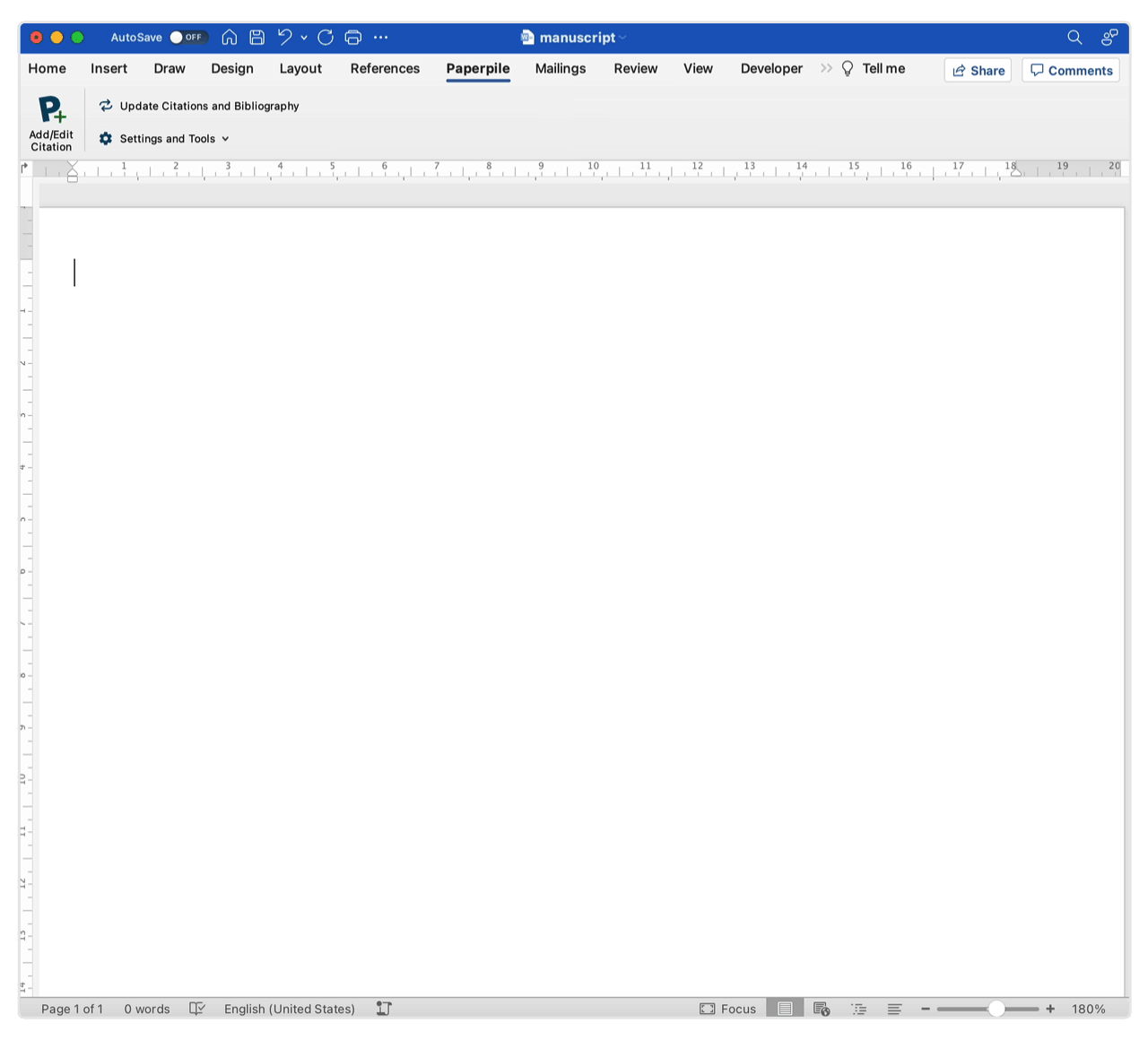 You can also customize your tabs based on where you frequently search. For example, if you only cite from PubMed, you can configure the plugin to always search on PubMed first.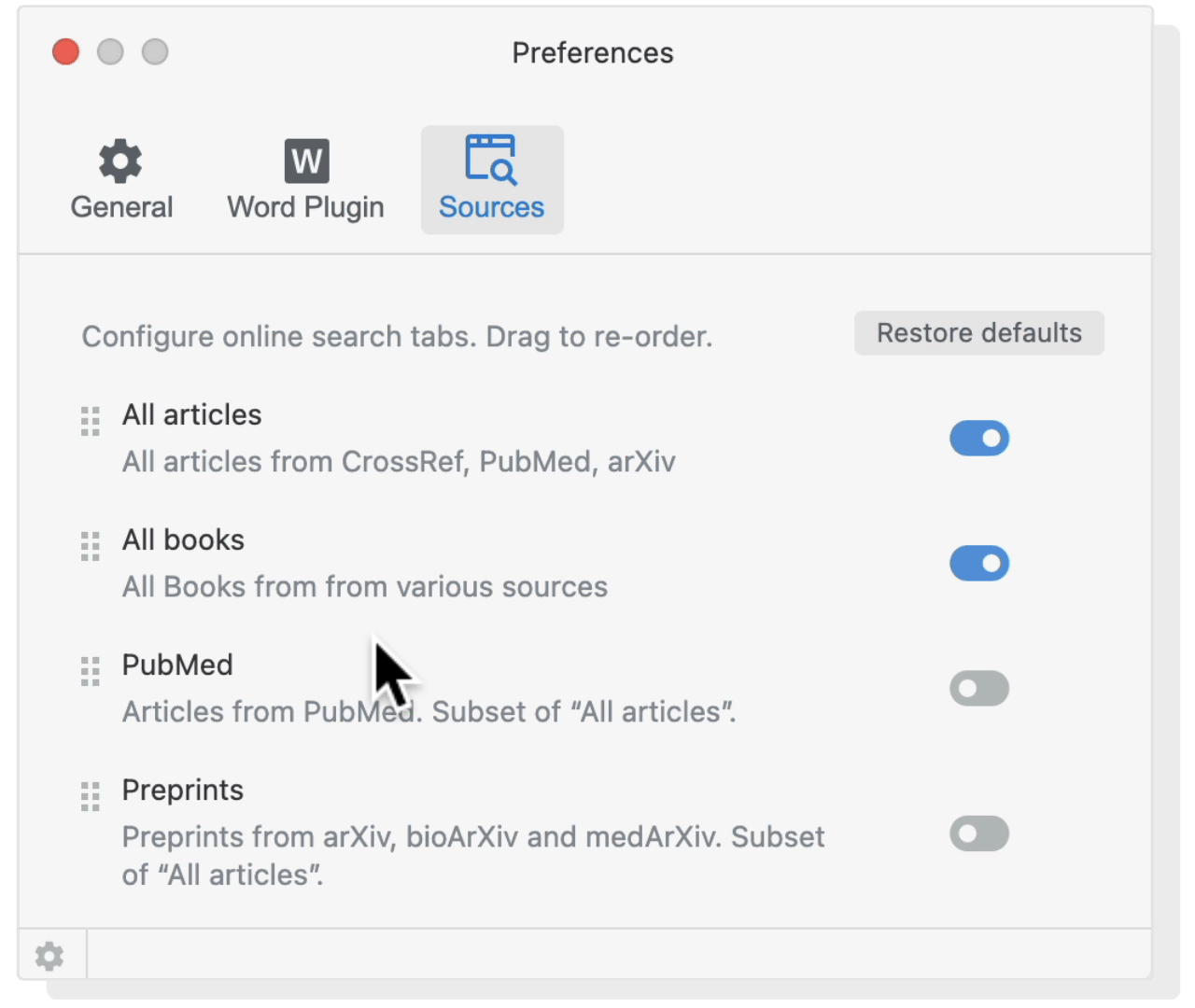 Also, we've introduced advanced search options, which helps you to narrow down your search results. Paperpile does not use lengthy, complicated search forms like other products. You can hit / and start typing to search online sources using fields like journal title, author, article title, or year.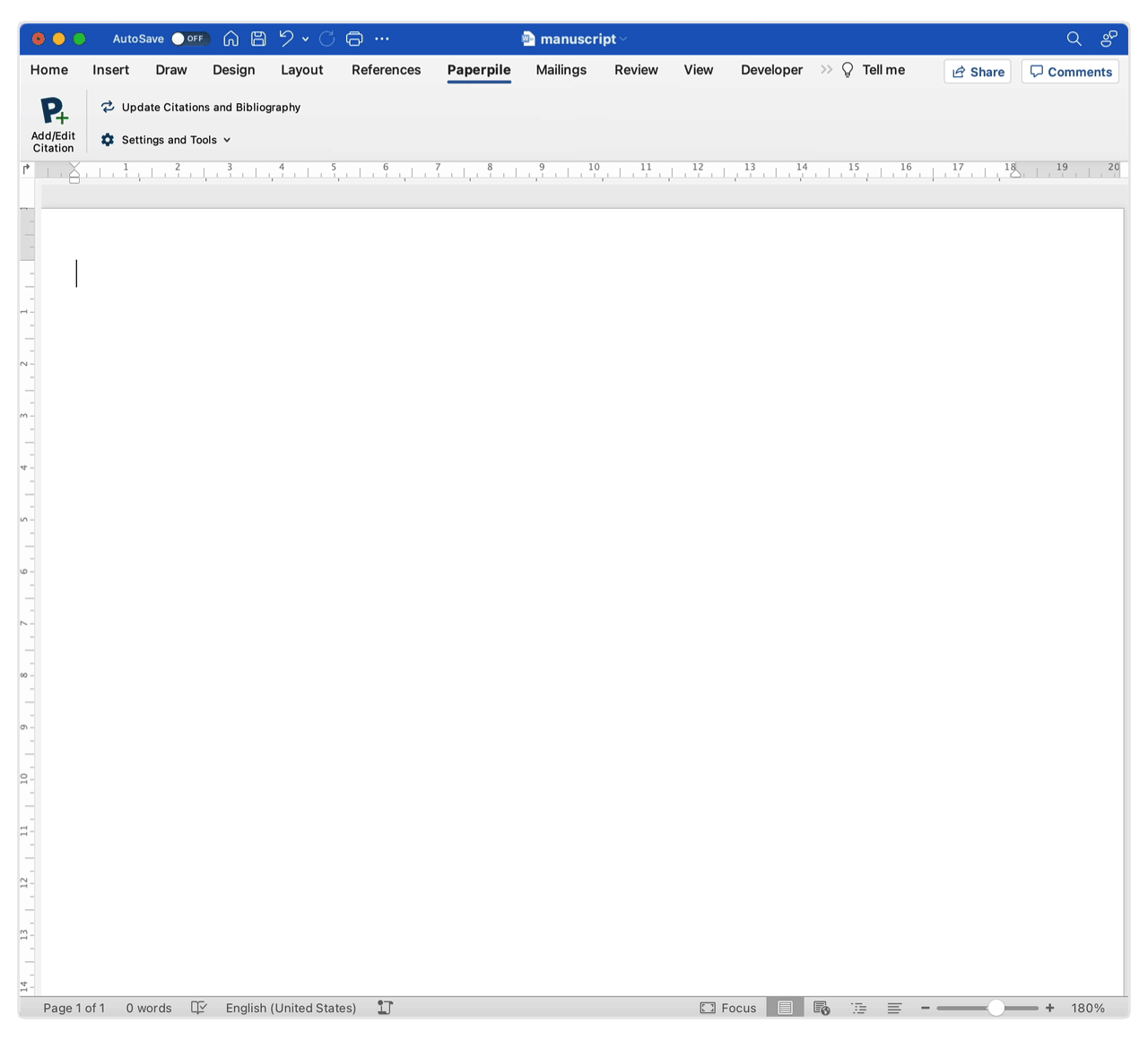 Add complex citations without touching your mouse
We've also made it less tedious to add complex citations. By simply hitting ⌘ Enter (Mac) or Ctrl - Enter (Windows), you can input more complex information like page numbers and pre- and postfixes: (see Gruber 2000, p 10-12 and references therein). Hit enter again after adding your information and you're done!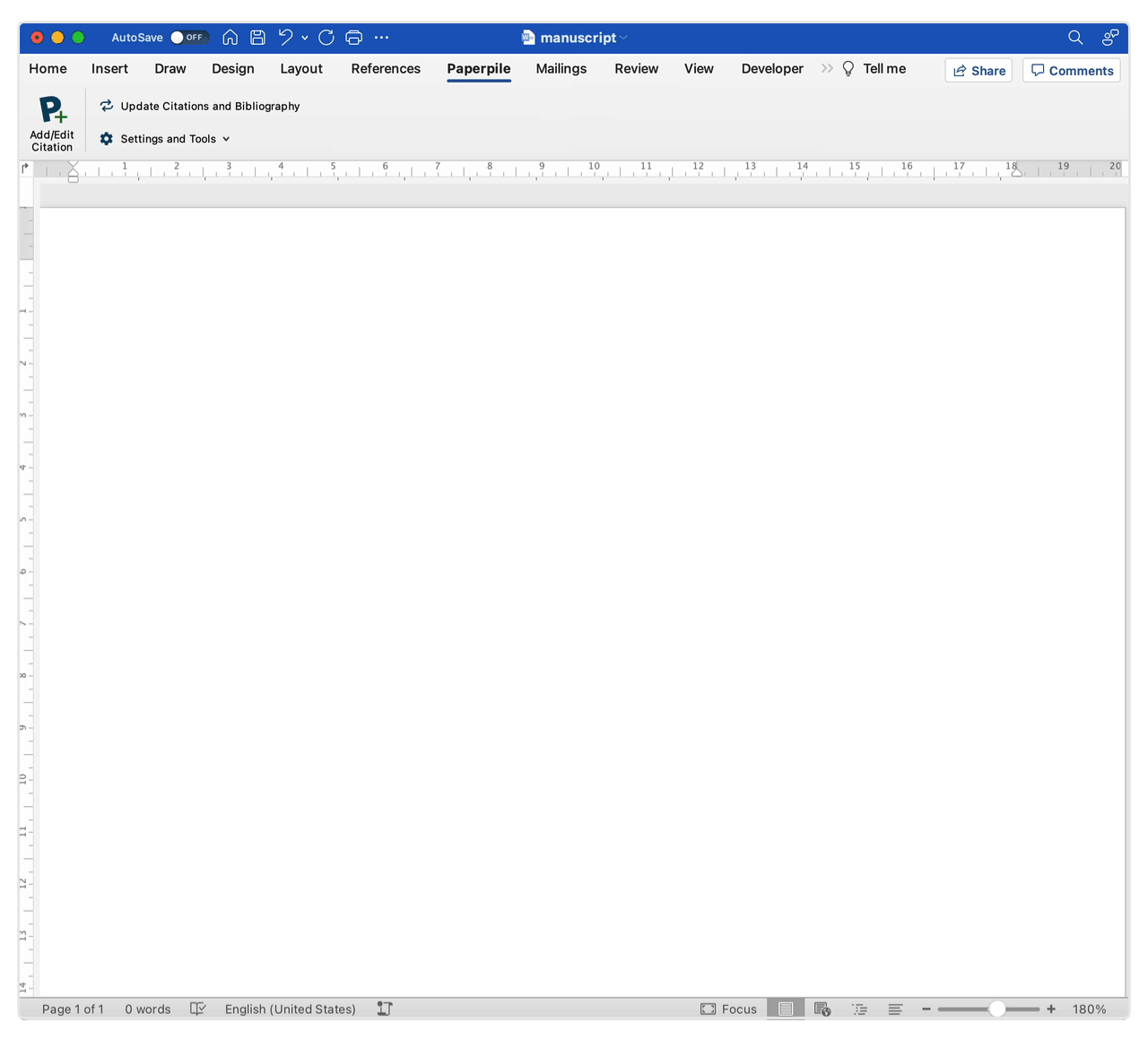 Manage references in a document
Whether a citation has been added to a Word document by yourself, a colleague with a Paperpile account or without, all the necessary reference data is stored within that document.
And, contributors can now make changes to those citations in bulk. You can:
Take ownership of all references in the document.
Add all the references cited in a document to a label or folder.
Export the references cited in a document to an RIS or BibTeX file.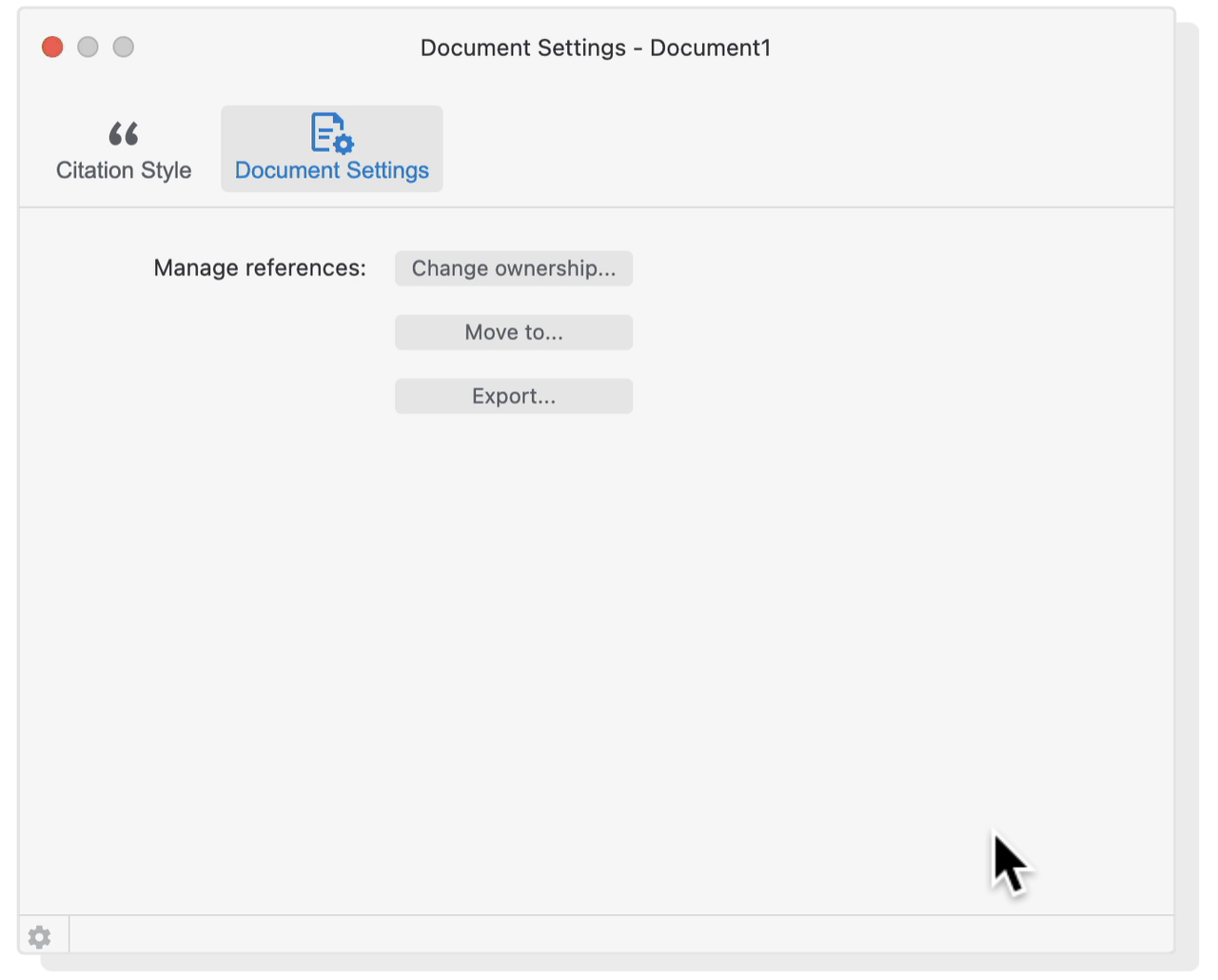 What else is new? What's next?
Besides adding new features to the Word plugin, we've also been working behind the scenes on speed, stability, and fixing edge cases (many edge cases... 😅). Our complete change-log can be found here: https://paperpile.com/changelog/
As always, we would love your feedback on these new features. A similar suite of features are planned for Google Docs, so it's a great time to reach out and let us know what we could do better.
Finally, thanks to all of the beta testers who have reported issues and helped us fix them—we couldn't do it without you!
To download and try our Word plugin visit https://paperpile.com/word-plugin/