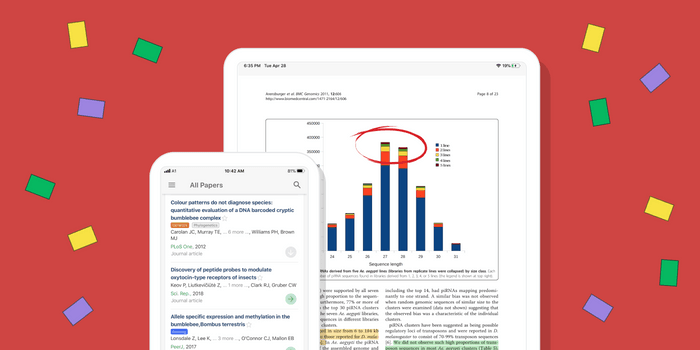 It has been one of the most frequent requests from our users over the years. Today — after an intense period of planning, development, and beta testing — we are happy to announce Paperpile for iOS and Android 🎉
TL;DR
You can download and install the apps here:
Here is a 1-minute video about our new apps:
Streamlined without clutter
An app is more than the sum of its features. The experience with our web app helped us design a mobile app with a clear goal: Streamline and optimize the main use cases without any clutter.
What are the main use cases? This is not based on guesswork. We conducted a survey and got responses from 4600 users (thanks if you took part!).
For 92.4% "quickly finding PDFs and reading them" is important or very important". That by itself was not a surprise for us — rather why some other apps make it so difficult to accomplish those basic tasks?
Taken together, the survey results paint a clear picture. A good mobile reference manager syncs your data reliably, makes it easy to add papers on the go, and allows you to comfortably read and annotate them.
Here, we give a quick introduction to the main functionalities of our apps. There are more features of course, which we encourage you to explore for yourself. We also will follow up with more guides and blog posts in the future. So as always, it's good to follow us on Twitter.
Sync your library to all your devices
Your web library will seamlessly sync to all your mobile devices. For example, if you save a new reference on your computer in the web app, it will be immediately available on your phone and tablet - and vice versa.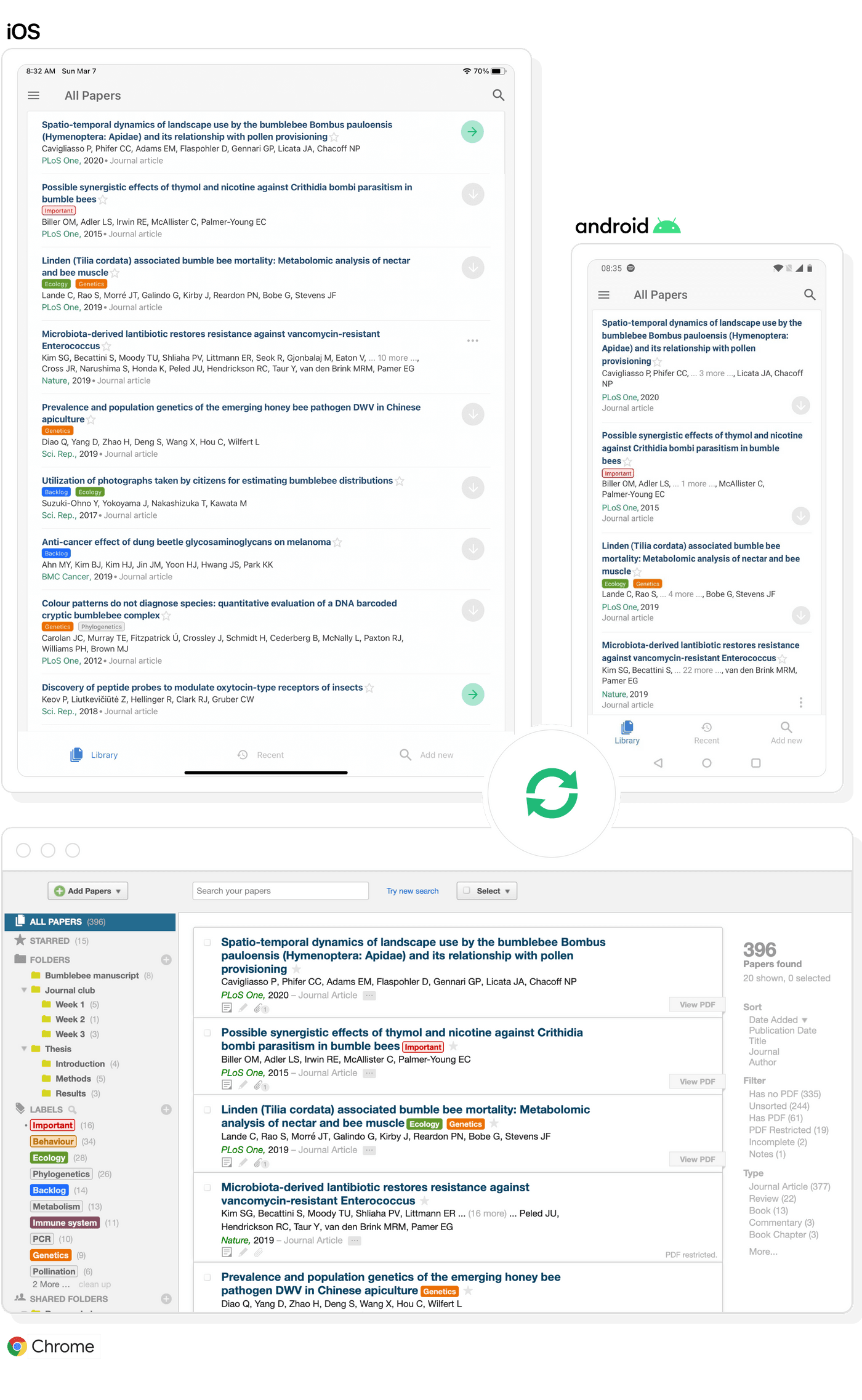 Selective sync of PDFs
If you have a big library — say 10 GB worth of PDFs — you don't want to automatically download all PDFs to your phone.
That's why you can choose which PDFs you want to have locally on your device. Just tap the download button. The button turns green for all PDFs you have downloaded on your device.

You can also set folders and labels "Offline" to automatically download all PDFs in a specific folder or with a specific label.

You always can see which PDFs are already downloaded in "On your device".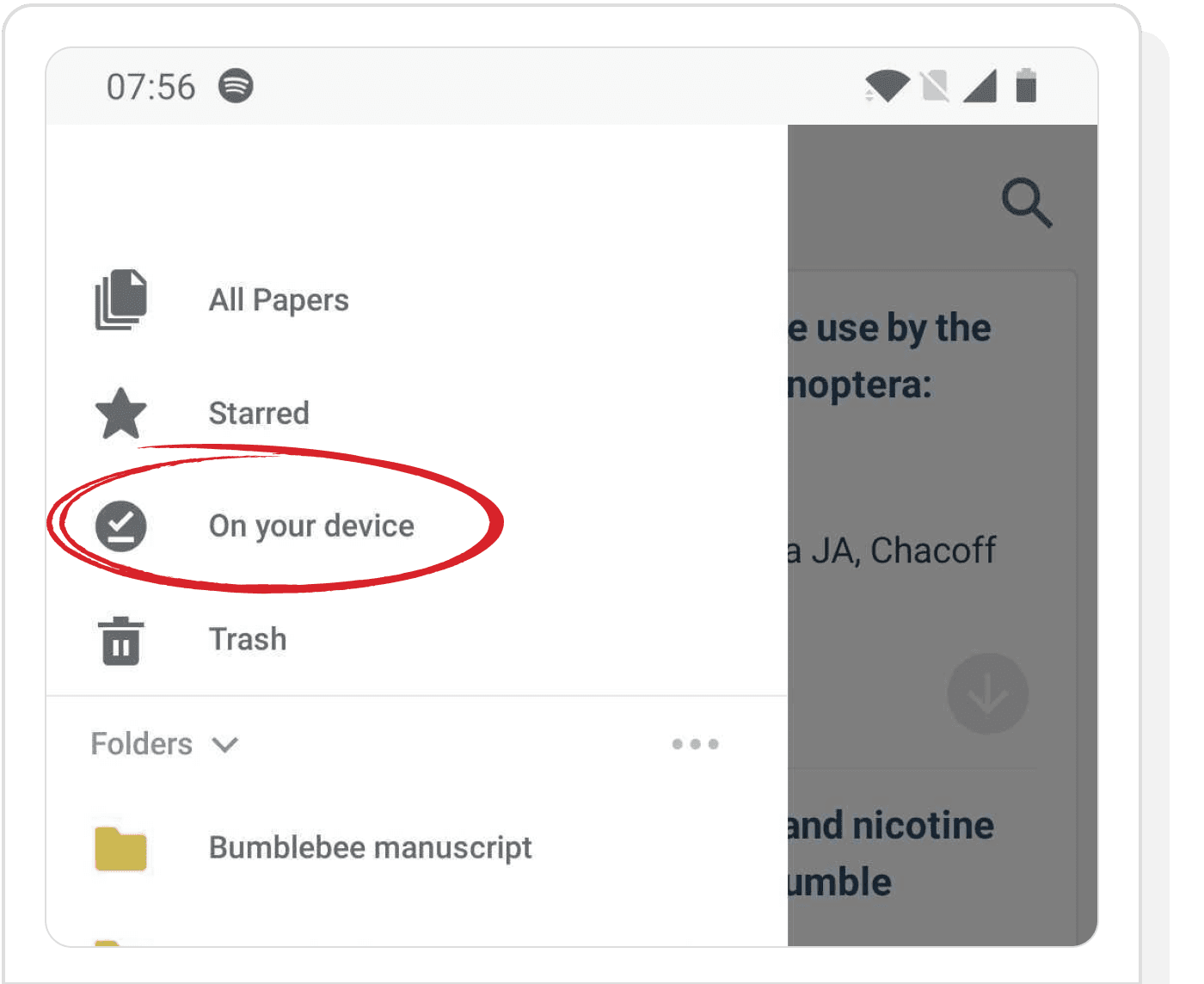 In Settings, you can clear local files from a device if you run low on space and want to make room for other apps.
Find and save new PDFs from PubMed, arXiv, CrossRef, ...
In the "Add new" tab you can search an always up-to-date database of more than 150 million articles. It includes all biomedical papers from PubMed, preprints from arXiv and all other articles with DOIs from CrossRef.
To add a PDF to your library is literally only one tap. As you know from our web app, Paperpile will try to find the PDF for you and downloads it immediately.
Unfortunately, not all PDFs are open access. In Settings, you can also configure your university proxy to access papers behind paywalls.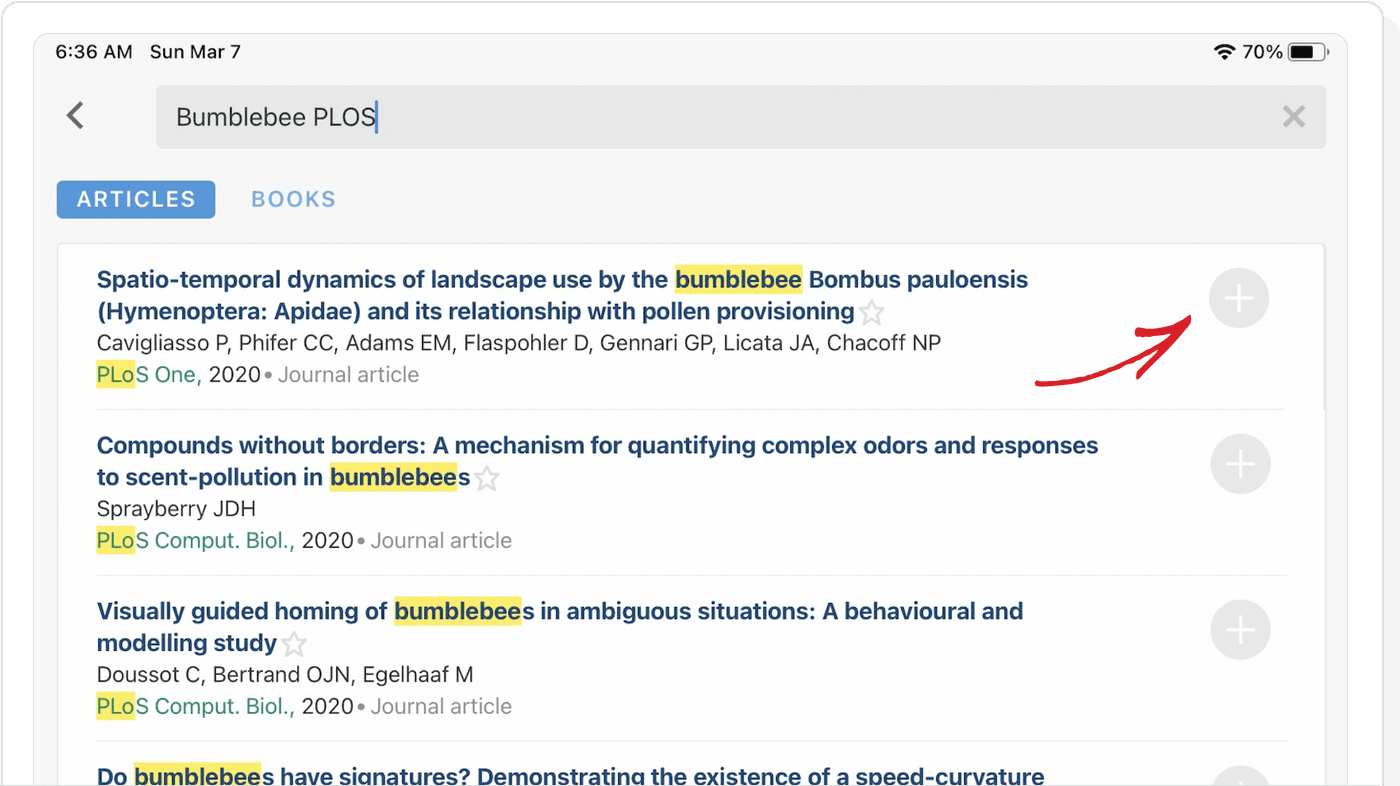 Save papers from your mobile browser
With our Chrome extension, you can save references and PDFs with only one click while you are browsing. You can now do the same in any mobile browser. Just "Share with Paperpile" and tap "Add to your library".
You can directly add labels and put your new reference in a folder (a feature that will also come to our desktop Chrome extension 🤞).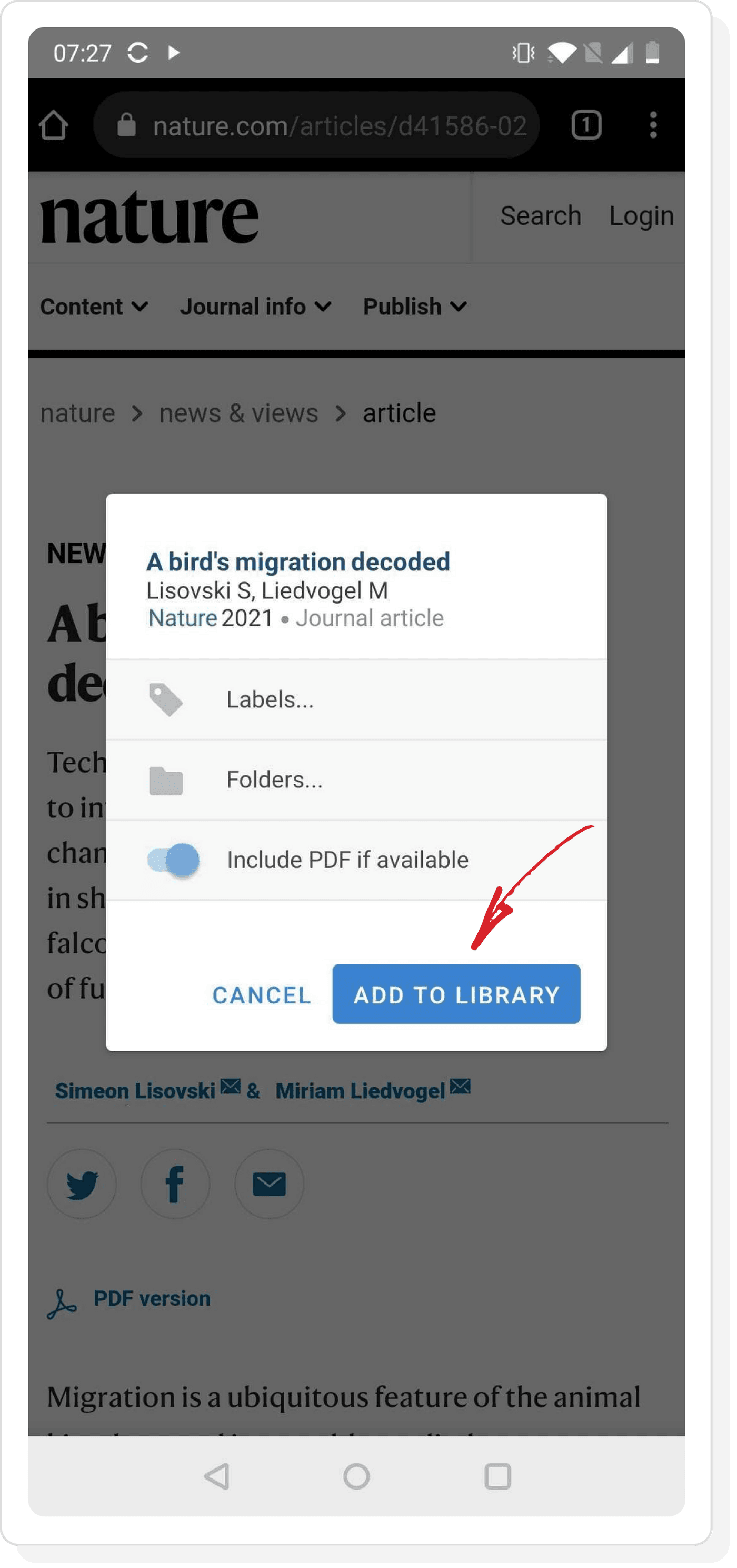 Organize your library
Since it's so easy to add PDFs, your library will grow quickly. You can organize your library in the same ways you are already familiar with from the web app.
Structure your library hierarchically with folders, group papers with labels, mark your favorite or otherwise important papers with stars, trash papers you don't need anymore.
Tip: swipe left in the list to quickly access the folders and labels dialog.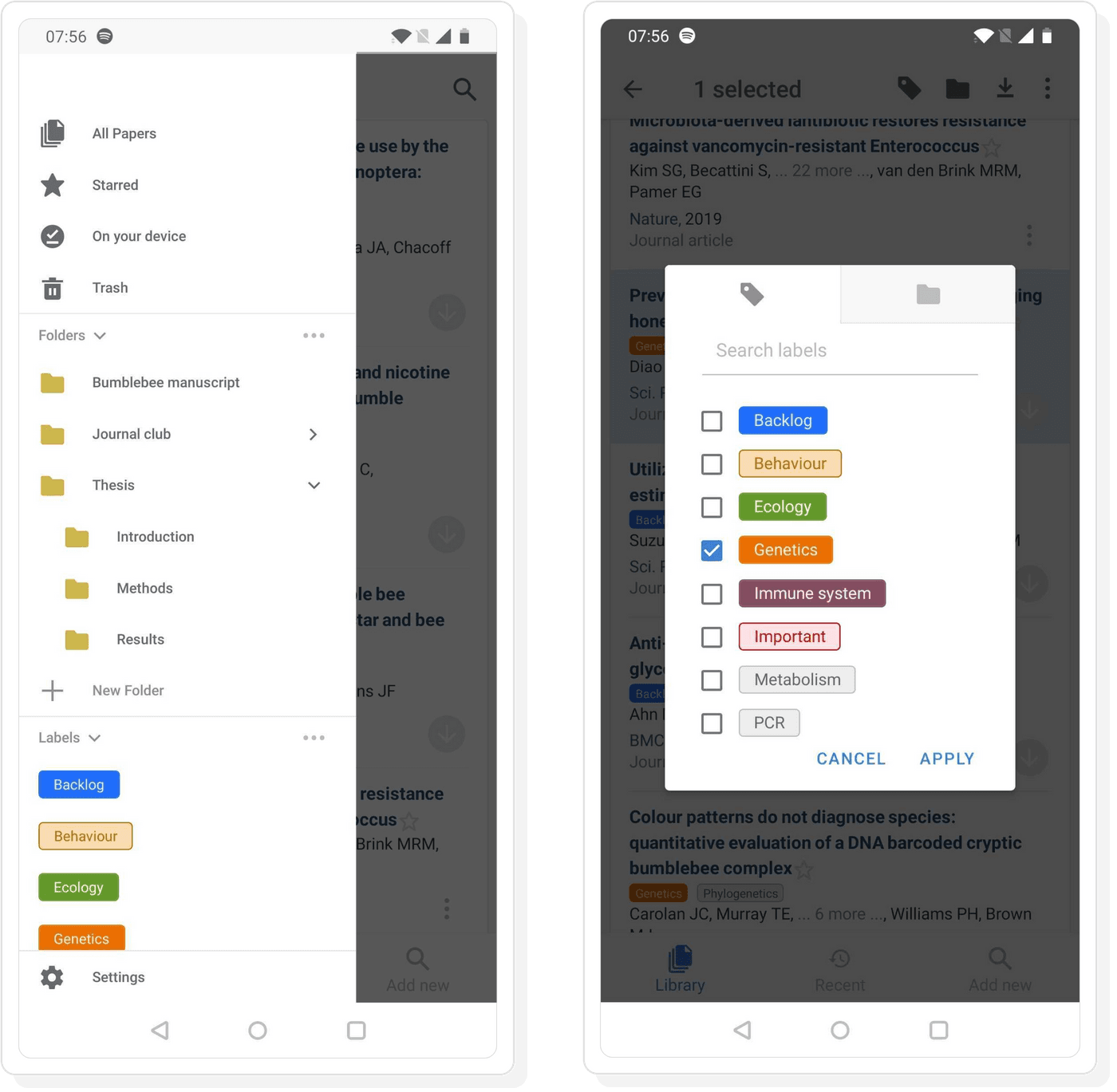 Read and annotate your PDFs
Finally, probably the most exciting use case when you own an iPad or any other tablet. You can now read and annotate your PDFs in a much more natural way than it's possible on a desktop computer.
Highlight text in different colors
Add comments
Draw freehand annotations
Use your Apple pencil.
All annotations are saved in PDF standards and are synced to your web library and Google Drive. So, you can open them with any other PDF viewer that supports Google Drive.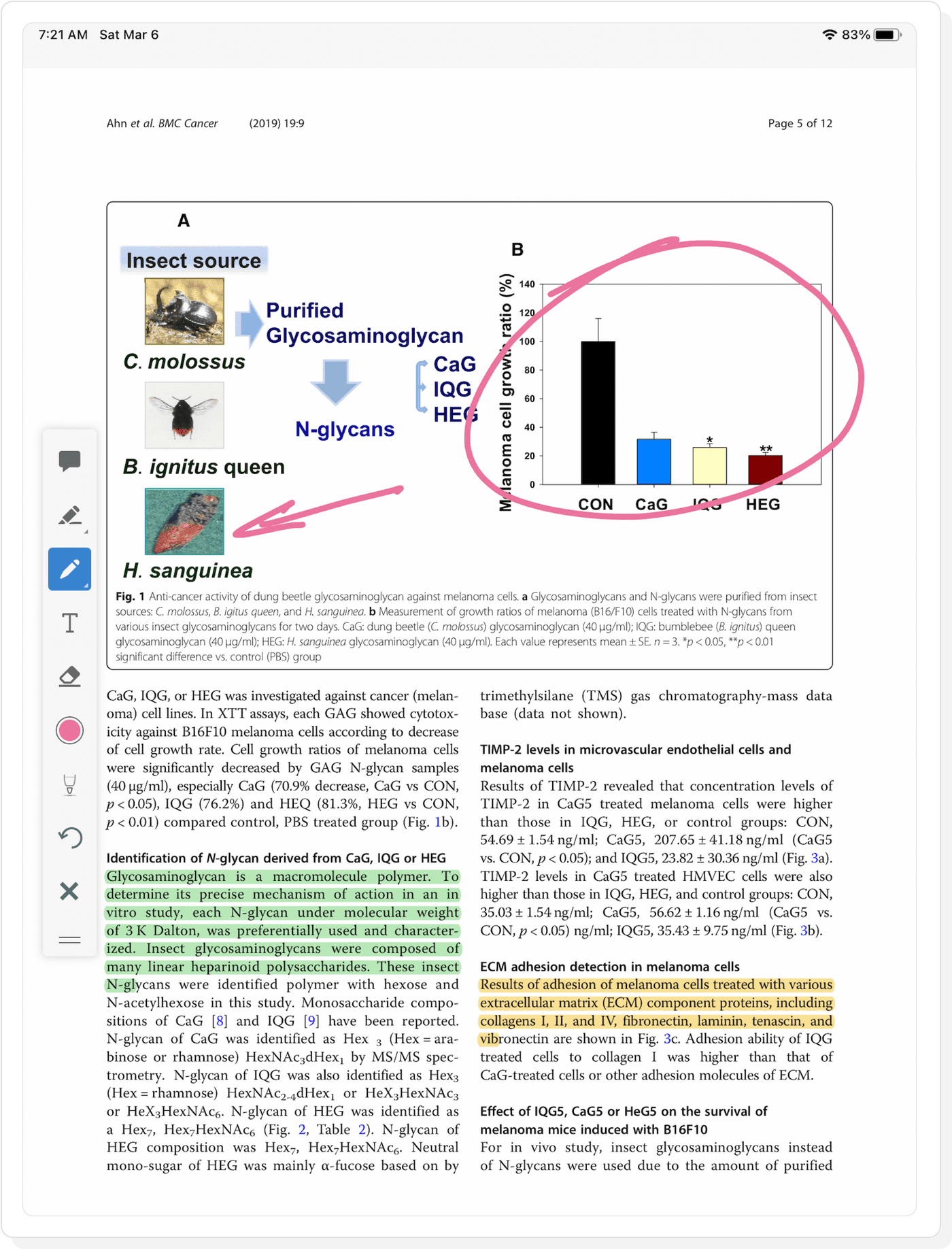 Thanks to our beta testers 👏
It's not trivial to design an app from scratch for two different operating systems and a diverse set of devices all very different from a desktop computer.
It would have not been possible without all the beta testers from our user community. We want to thank all of them who were brave enough to try early versions and helped us with all their feedback along the way.
That's just the beginning — watch this space
A few features are not included in our mobile apps yet. Please use the web application if you want to:
Edit the metadata of references.
Access supplementary files other than the main PDF.
Access references in shared folders.
Good software grows and improves over time. However, that requires long term commitment and dedication. We have big plans with our new mobile apps and Paperpile as a whole.
Today, we remove the beta label from our new mobile apps and we are already working on the next update. We are looking forward to hearing from you and hope some of your ideas and feedback will show up in some future versions of our apps.