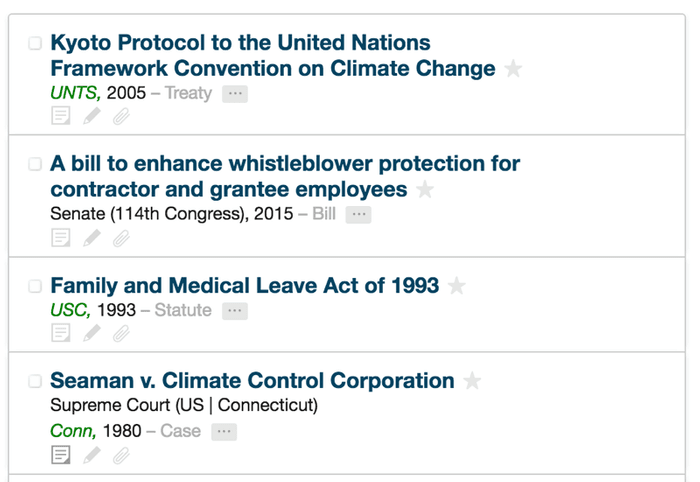 You asked, we listened. Paperpile is happy to announce that we have added 4 new reference types to our database:
Bill
Legal case
Statute
Treaty (International Law)
While the addition of new reference types is theoretically a simple task, the complexities of legal referencing present particular challenges. Most legal scholars will be familiar with this phenomenon (see also: The Bluebook Blues). The dominant abbreviation system employed by most publications is so complex, it warrants nearly 560 pages of explanation. One of our goals is to simplify and streamline the legal referencing process for all types of researchers. To that end, Paperpile has devised our own unique method for processing legal citations, which you can see in action below.
Sample Citation
For this example, we'll take a look at Carafano v. Metrosplash.com, Inc., also known as the "Star Trek actress case". In this decision, web-based service providers' protection against liability was upheld through the use of an online form. The case, which involves a nasty bit of identity theft, is so named for its plaintiff, Star Trek: Deep Space Nine actress Chase Masterson (legal name Christine Carafano).
The case appears in Google Scholar as follows:

When you use our handy import button, it appears instantly in your Paperpile library:

You can see that Paperpile has made proper sense of the court, jurisdiction, and reporter information in the citation's metadata: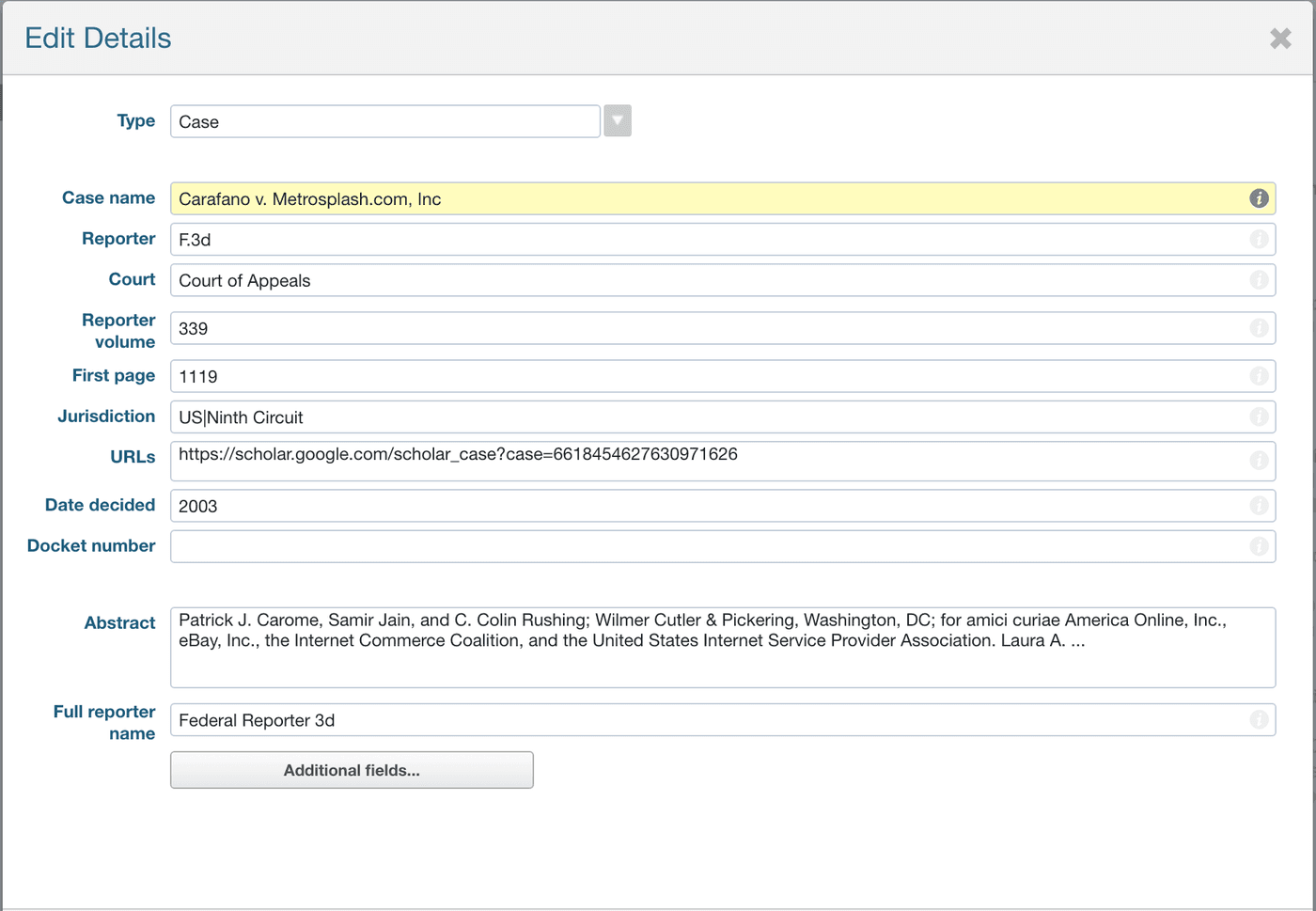 Finally, when you're ready to use this citation in your Google Doc, Paperpile will process it in APA style (again using correct abbreviation) as follows:

You can currently cite these legal reference types using any of the 8,700+ citation styles in the Paperpile library.
Importing and Next Steps
We currently support direct import of legal reference types from a number of sources, including:
Google Scholar (Case Law)
congress.gov The next step for our development team will be to add support for uniform legal referencing using Bluebook specifications. Have additional suggestions that could help you with your legal research? Let us know in the comments below or on our forum. We aim to become one of the leading reference management solutions for legal scholars, and we need your input to get there!