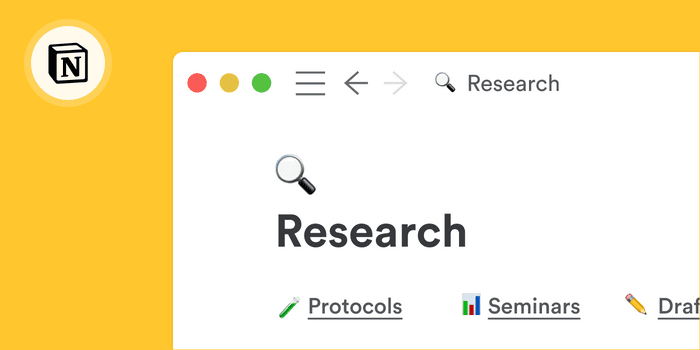 We don't recommend productivity tools lightly. Back in 2016, we recommended Slack as a productivity tool for researchers—now companies and institutions worldwide use it.
Today, Notion feels like the Slack of five years ago.
We've used Notion at Paperpile since 2017 and we couldn't live without it. In many ways, our small company of 23 people isn't much different from a busy research group.
We're a better team thanks to Notion and we want to share how Notion can make your research (and your life) easier.
What is Notion?
The simple concept of "Everything in one place" eliminates searching and app switching.
Notion is a comprehensive online workspace where you can store and organize everything (yes, everything) in one place. Just the fact that Notion reduces the time and effort needed to find documents and switch apps makes it so powerful.
But it's especially useful for research teams and collaborators because it's:
Structured and searchable: there's no need to constantly interrupt your work to ask yourself, "where is this information?"
Frictionless: you can create pages and subpages like in a Wiki, but it doesn't feel like it's from 2003.
Minimalistic, yet extremely versatile: its clean UI is great for note taking, but hitting / (forward slash key) reveals unlimited possibilities for project management, documentation, database creation, website publishing, and much more.
Everything you would expect from a modern app: documents are synced, multi-device capable, collaborative, and exportable in open formats like CSV and Markdown.
From simple note taking to a full fledged lab notebook
Notion is perfect for simple note taking and to-do lists:
Just start writing — use plain text or formatted text via the menus or Markdown syntax.
Create tasks and check completed tasks.
Re-arrange tasks via drag and drop.
Color code your notes and tasks for easy reference.
Set reminders.
Organize lists in toggle lists (if your long to-do list makes you nervous...).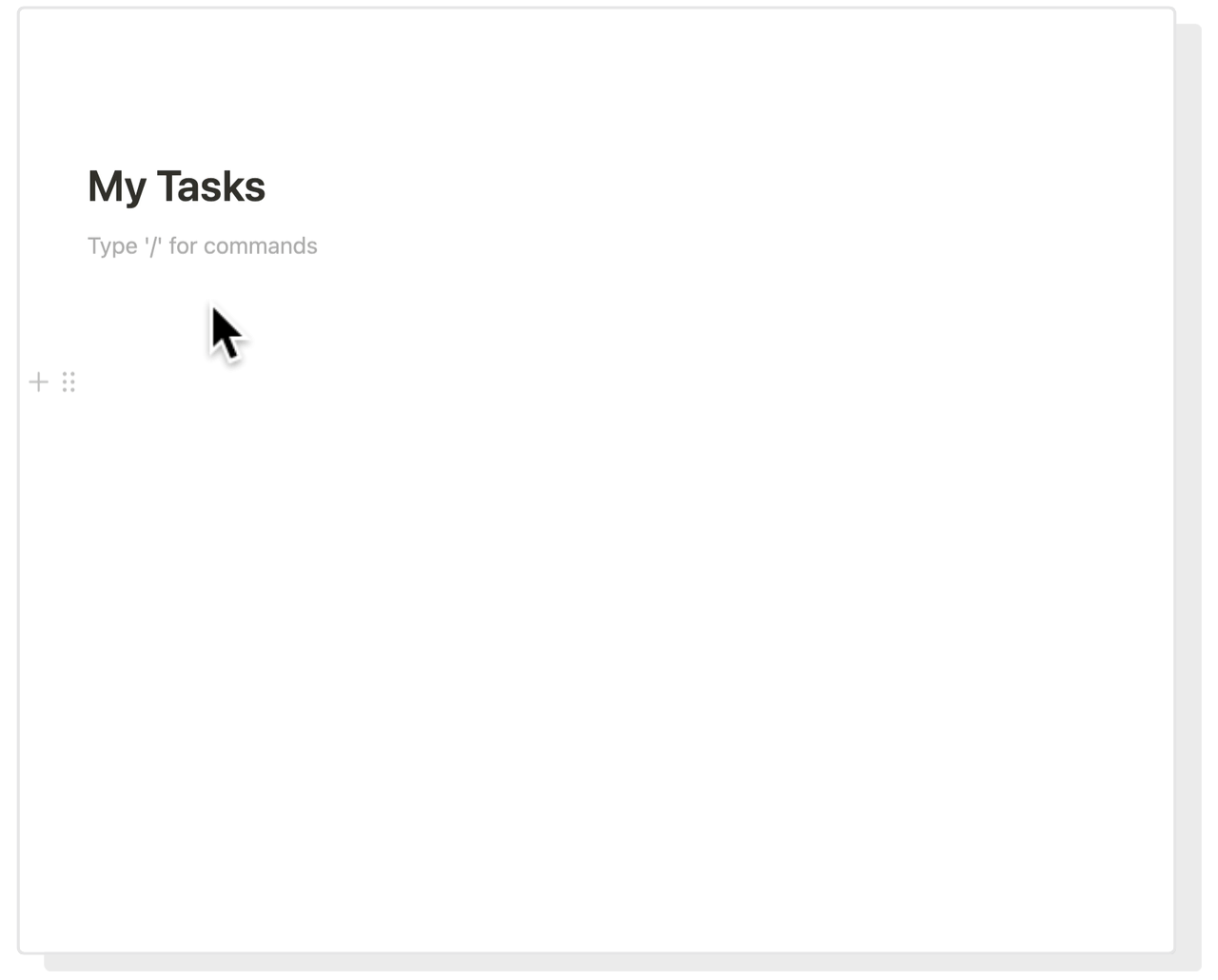 Pretty much everything that you can do on your paper lab notebook you can also do in Notion.
It doesn't stop there. I used to be a computational biologist and never had a formal lab notebook—I don't even know exactly what the requirements are. But, I would guess that pretty much everything that you do on paper (or in a dedicated electronic lab notebook), you can also do in Notion:
Paste images of experimental results.
Upload or link other data files such as spreadsheets.
Create data tables.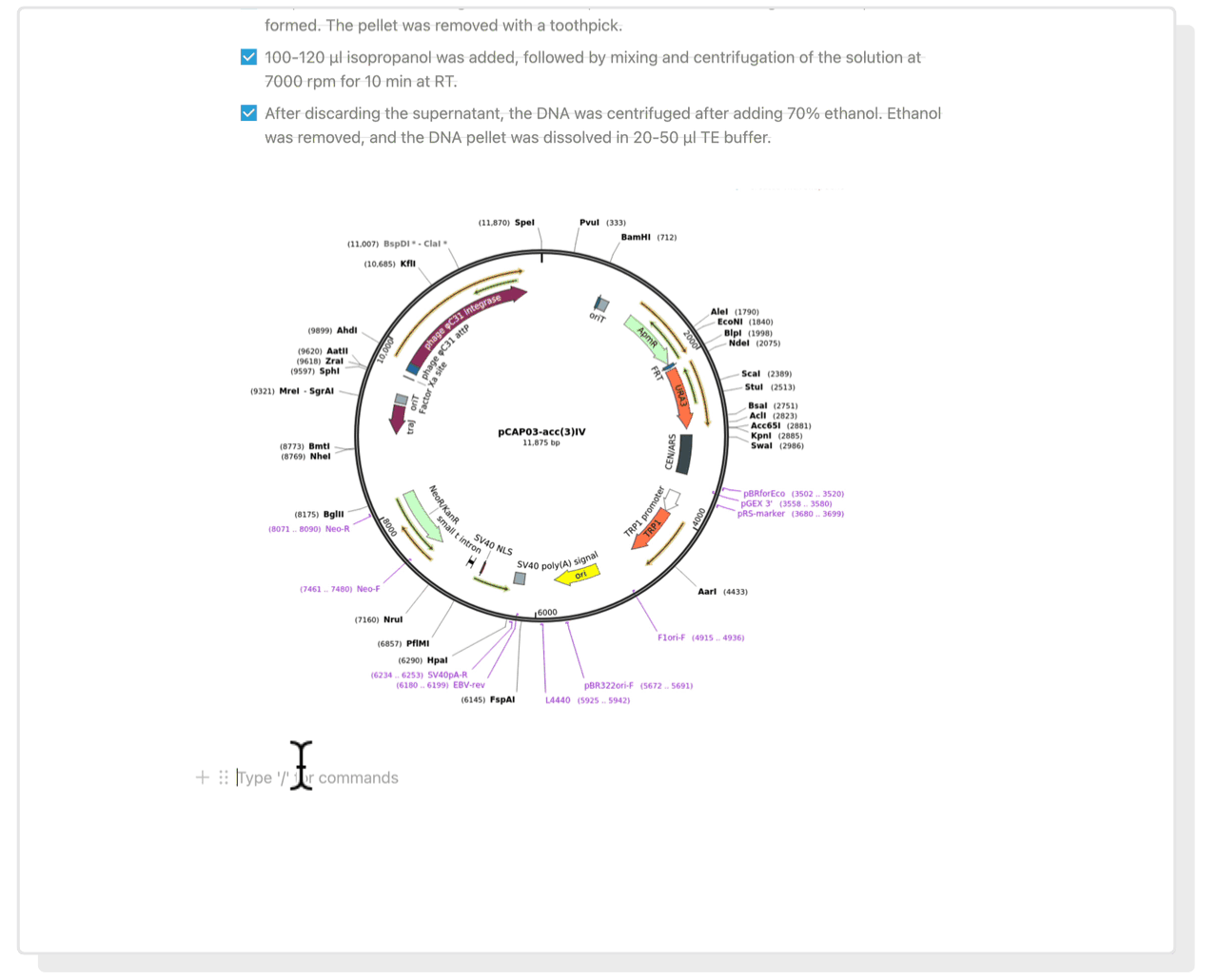 Building internal documents and knowledge archives
Research groups create lots of documents: brainstorming docs, paper outlines, group meeting and seminar notes, lab protocols, etc. With so many documents and emails changing hands, a lot of information gets lost.
Google Docs or Word is is great for writing sophisticated documents with complex styling. But, for internal documents, Notion has the advantage:
It's highly structured and consistently formatted by default: the focus is on content.
It's easy to organize and—most importantly—browse: you can put all the information in Word files, but it will never be the same experience.
It's accessible and discoverable: if you and your collaborators use Notion consistently, you'll build up a solid knowledge archive that can be referenced again and again.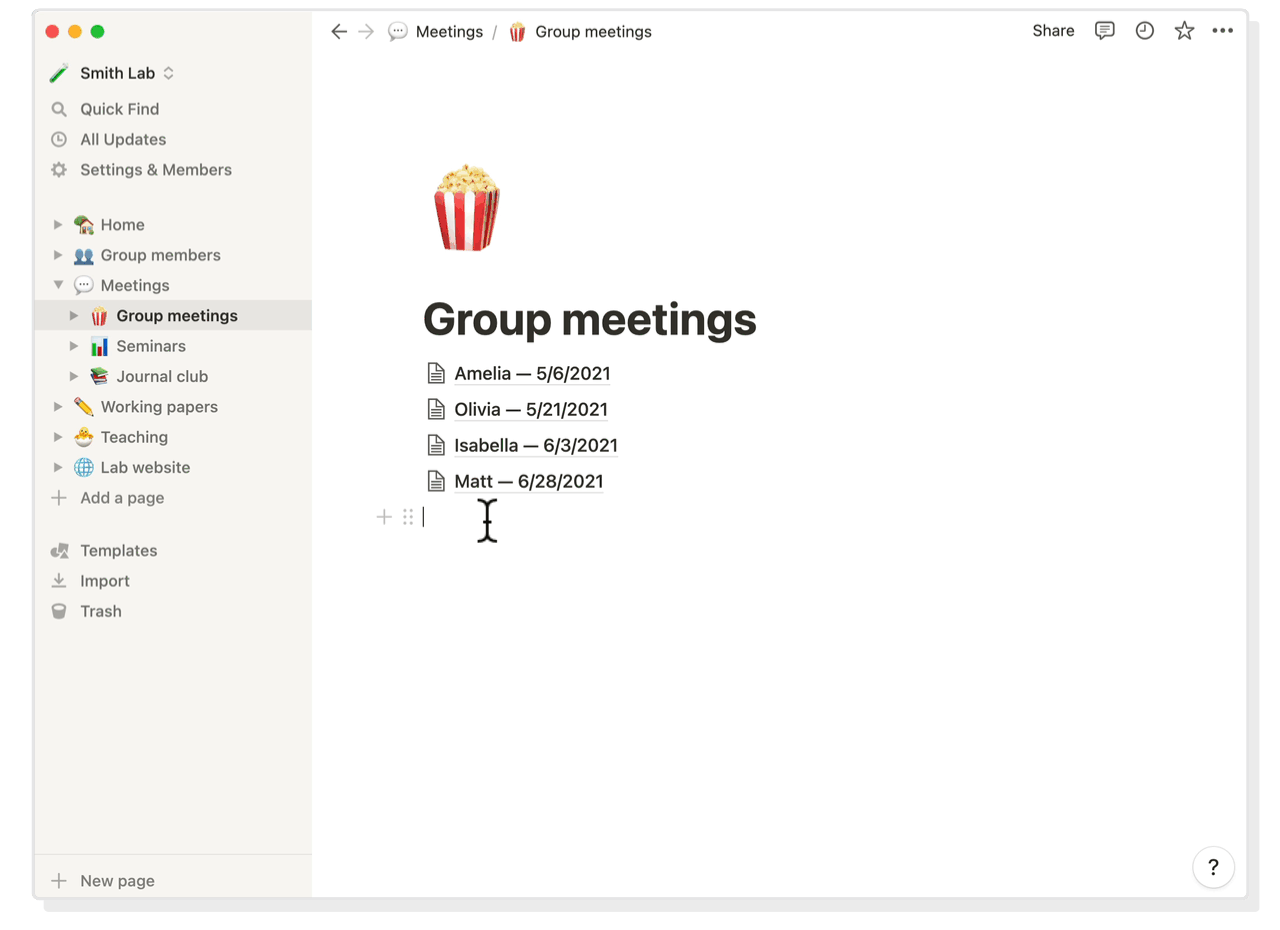 Project management and planning
In a blog post from 2016, we highlighted how Trello can serve as a great lightweight project management tool for researchers. We recommended the tool for organizing workshops, hiring new lab managers, or getting research done on time.
Notion allows you to create, organize, and link Trello-like cards and project boards.
With Notion, you can do all of those things and more:
Create cards (that are also independent documents) and view them in a Trello-like column, or as a table or timeline.
Add tags to cards for better organization.
Link single cards to other cards or Notion documents to provide more context or information.
Assign cards to people, so you know who's responsible for each task.
Add due dates and reminders to cards, so you don't miss deadlines.
Add data fields like checkboxes, numbers, or dates to keep track of relevant benchmarks.
Beautiful, frictionless, up-to-date lab websites
Notion allows you to publish documents with just one click.
A good lab website is important—but, let's face it, it takes time to curate a site. That's why so many lab websites are outdated. Notion allows you to publish documents with just one click.
Formatting options are limited to structured markup, but that's a good thing: that's how the web was meant to work in the first place.
But, you can add columns, header images, callout boxes and the results are both beautiful and functional.
As a proof of concept, I just googled "lab website" and chose a random lab website that came up: https://www.dietzlab.org/. It took about 20 minutes to transfer the content of the homepage of this website to a Notion page.