I'm having problems or found a bug, what do I do?
If you experience problems, first read our Guides and troubleshooting articles, which cover the most common issues.
Also try to reload the Paperpile tab and/or restart Chrome; this can help solve some temporary problems.
If you are experiencing an issue not covered by our troubleshooting guides, or if you think you found a bug, don't hesitate to contact us. You can send us a message using the in-app messenger in the lower-right corner of the screen, or email us at support@paperpile.com.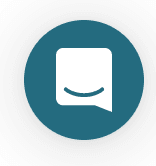 Sending debug information
Our support team may ask you to share with us some debug information recorded by the Paperpile Chrome extension. Follow these steps to locate this info:
In Chrome go to > More Tools > Extensions.
Activate the Developer Mode button in the upper-right.
Find the Paperpile Extension and click Inspect views: html/background.html.
This will open a new window. Choose the Console tab, then select all via ⌘-A (macOS) or Ctrl-A (Windows and Linux) and copy and paste the contents in an email to support@paperpile.com.