Your papers always available, always in sync
Access your research library wherever you go. Your papers are synced between the web app and all your mobile devices.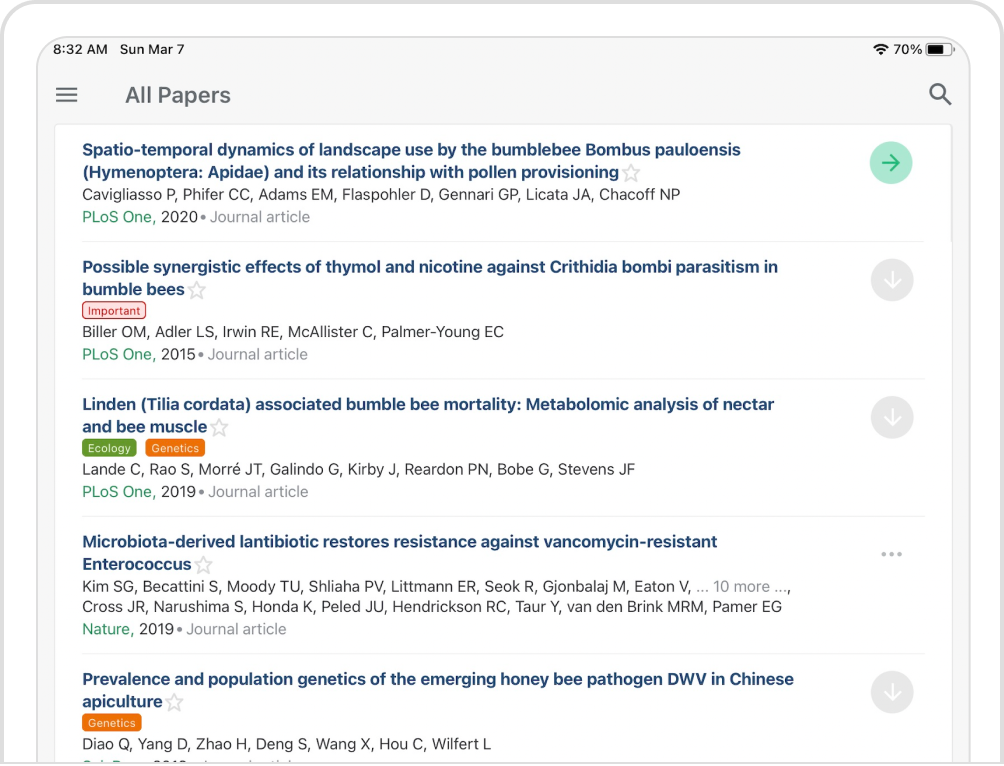 ---
Find and add new PDFs with one tap
Search 150 Million articles across PubMed, arXiv, CrossRef ... Save the PDFs with one tap.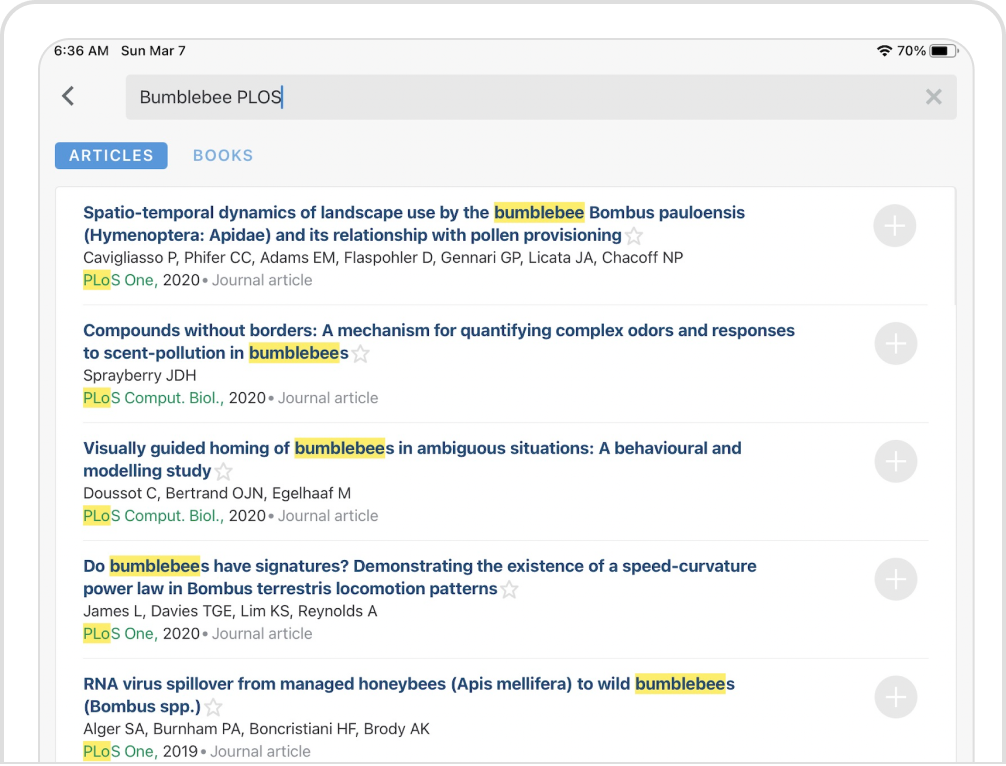 Read and annotate like on paper
Never forget an important idea again. Add highlights, notes, and hand-drawn annotations.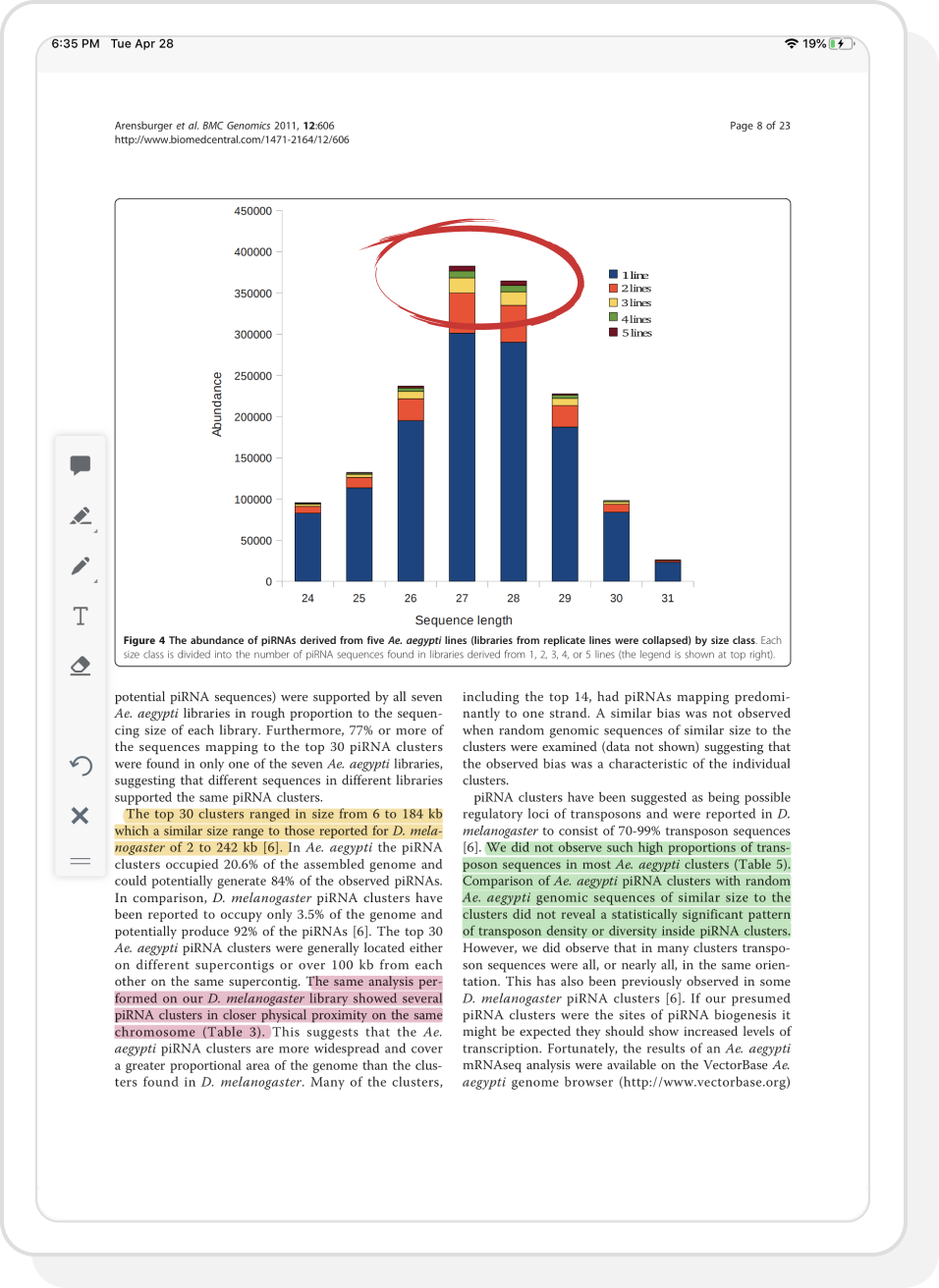 Save papers directly from your mobile browser
Come across an interesting paper on your phone? Save it to your library right from your mobile browser.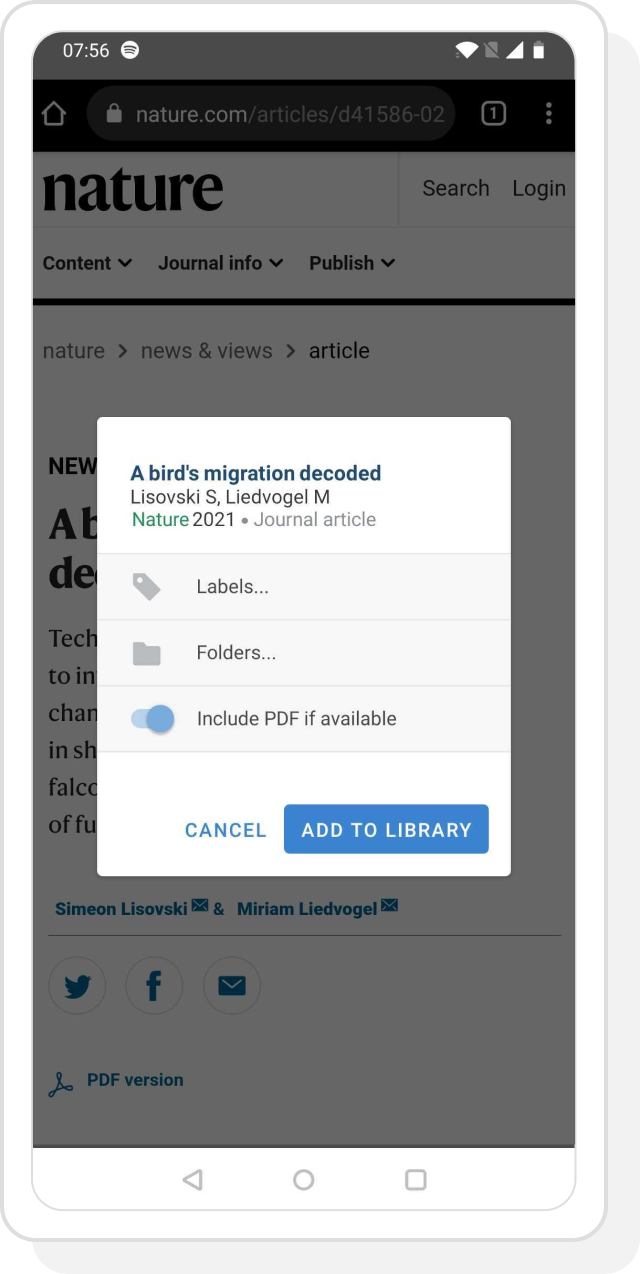 Get organized and keep your papers in order
Your library will grow quickly. Keep order with labels and folders so you always can find "that one paper" again...