The reference manager for the web
All your papers in one place. Simple, efficient and beautiful.
Get organized
Keeping a library with thousands of papers organized can be daunting. With Paperpile as reference manager it's easy (and fun).
Add hierarchy to your library with folders. Put every paper in the right folder to quickly find it again.
Group papers visually with colored labels and use them as powerful filters.
Store and cite everything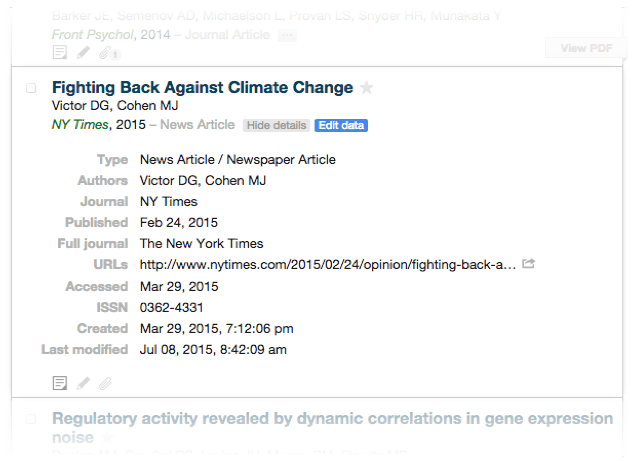 Paperpile makes it easy to manage journal articles, books and conference papers.
But you can also store news articles, websites, preprints, presentations, patents, computer programs and everything else you ever need to cite.
Paperpile is a reference management solution that has got you covered: more than 30 reference types and 86 subtypes provide all the relevant meta-data fields to generate accurate citations of all your material.