Research is collaborative. So is Paperpile.
Share your library with your research group, students and collaborators
Collaborate on reading lists with shared folders
Create a reading list for your students, a literature repository for your research group, or a collection of the latest papers for your collaborators working with you on the same project.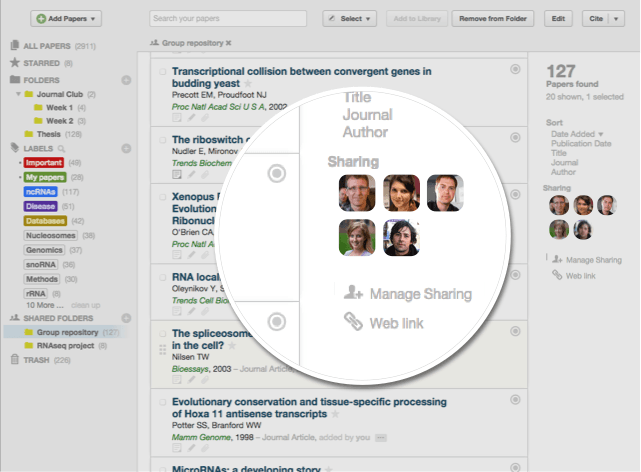 Email papers to your colleagues
Send papers to your colleagues right from within Paperpile.
Look up your contacts from Gmail and send off the latest paper with your comments to the right people.
Share with everyone - not just Paperpile users
You don't have to ask your colleagues to sign up for yet another service or download a clunky desktop app to see your shared papers.
Just share a private sharing link and everyone can access the papers in any browser on any device.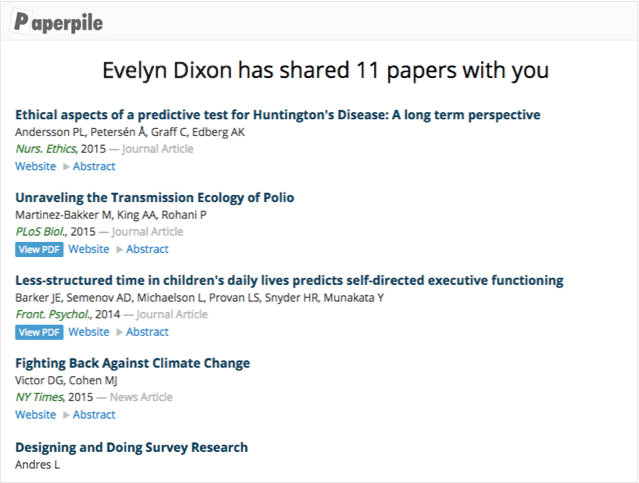 Start Paperpile
Sign in with Google and get started in seconds