The most advanced PDF manager for the web
Your PDFs always available and always organized
One-click PDF downloads
Don't waste time navigating complex journal websites or renaming cryptic file names.
Let Paperpile download and name the PDF for you with one click.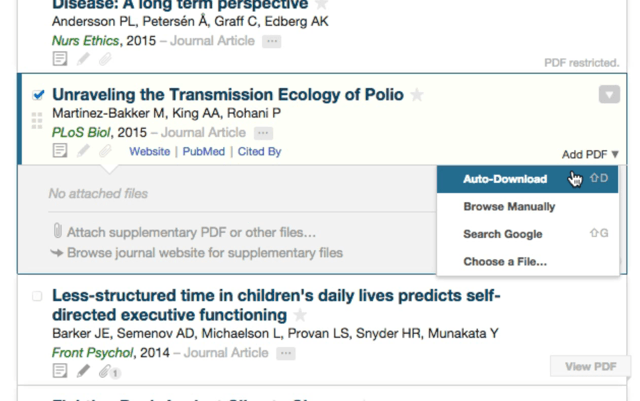 Import PDFs right from your hard disk
Have a folder full of unorganized PDFs on your hard disk? Let Paperpile convert it into a well structured research library.
Paperpile will analyze the PDFs, look up metadata online, flag duplicates and sync them to Google Drive.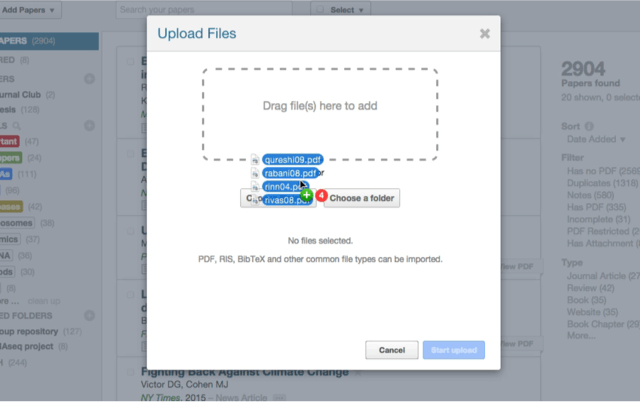 Stop worrying about sync problems and storage limits
Once synced to Google Drive, your PDFs are available on all your devices. Make use of gigabytes of free storage that comes with your Google account.
Your PDF collection on the Web
…on Desktop (PC and Mac)…
…and on Mobile devices (Android and iOS).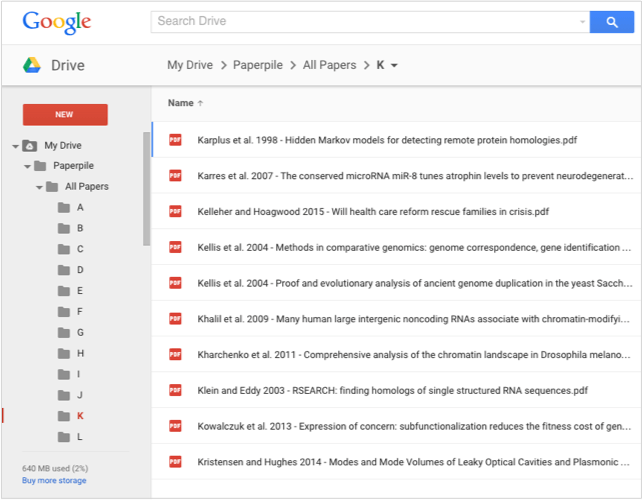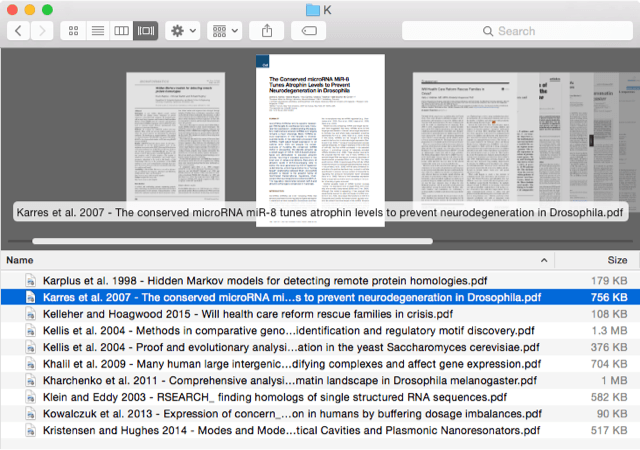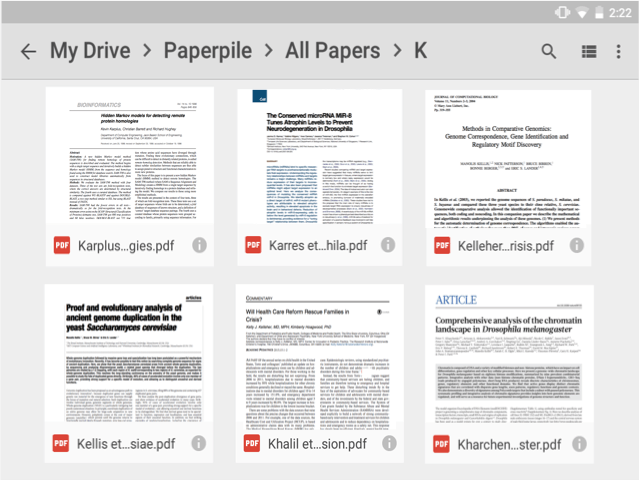 Start Paperpile
Sign in with Google and get started in seconds