It was never easier to build your paper collection
Save references and PDFs to your library with one click. From wherever you are.
Search papers online
Search across major databases like Google Scholar, PubMed or ArXiv right from within Paperpile. Look up PubMed IDs, DOIs, ISBNs.
Paperpile not only finds the right reference, it will combine data from different sources to give you the most complete and accurate data.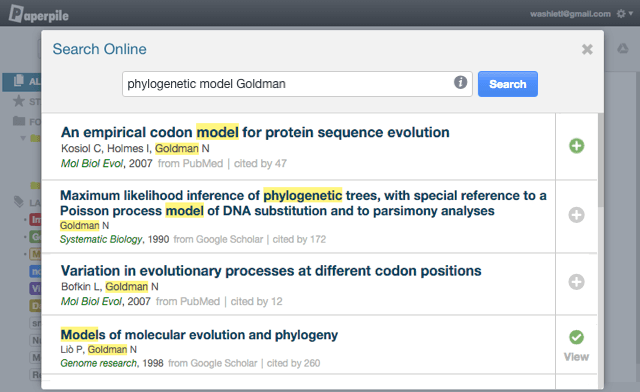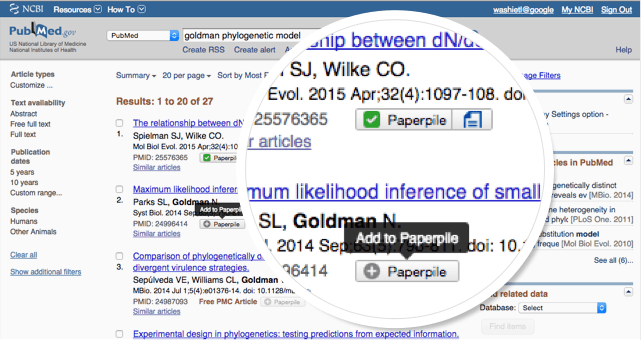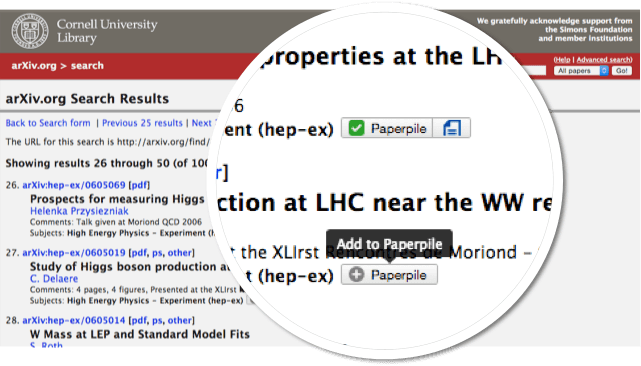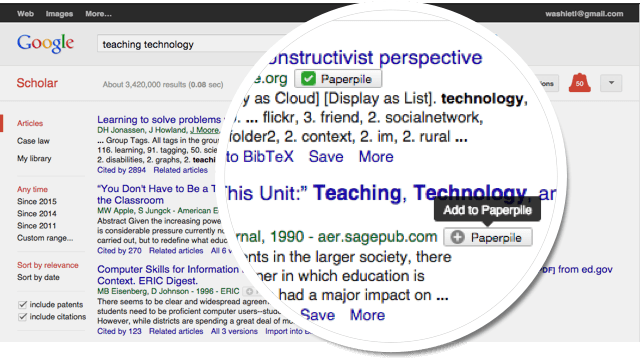 Paperpile integrates with your favorite database
Prefer the familiar look and feel of your favourite database? Save references and PDFs directly to your library using the Paperpile buttons.
Save biomedical literature from PubMed…
…preprints from ArXiv…
…and the world's collected academic knowledge from Google Scholar.
Paperpile is there when you need it
Come across an interesting paper? Save it using the Chrome extension.
Paperpile supports thousands of publisher sites and academic databases. Get accurate meta data, abstract and PDF with just one click.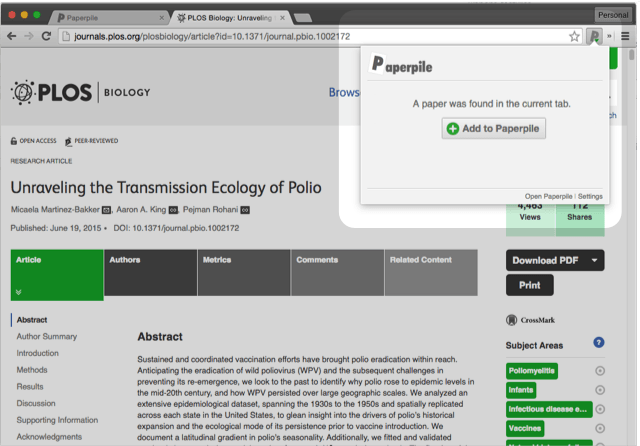 Save supplementary files in any format
There is more to a research article than just the PDF. Save supplementary files just as easily through the Chrome extension.
Word files with supplementary text, Excel or CSV files with additional data, image files with figures… Paperpile saves any file and stores it together with your article.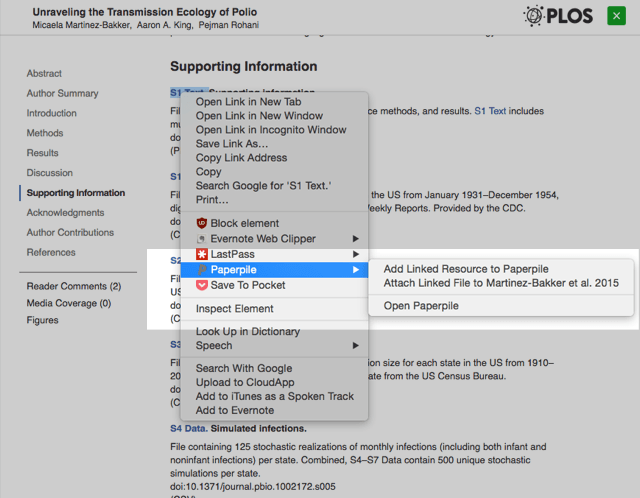 Start Paperpile
Sign in with Google and get started in seconds