What is grey literature?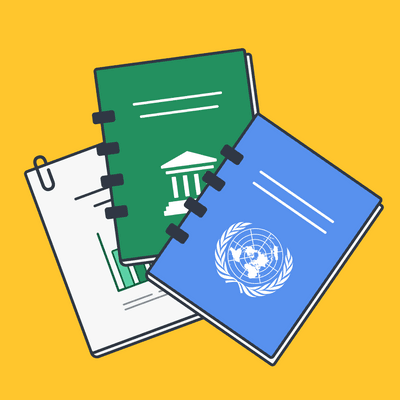 Grey literature refers to materials and research published specifically outside of the traditional commercial, academic publishing, and distribution channels.
It is produced by organizations on all levels of government, academia, business, and industry and either published informally or remains unpublished. Not every grey literature database will have undergone the peer review process due to this informal setup, but the information contained therein can still prove valuable to researchers and academics alike - if they are able to find it.
Since grey literature usually comes from multiple sources, finding the right resource can prove to be challenging. It's not as simple as visiting a library. With no indexes or formal organization, grey literature won't appear in academic sources like books or journals. But the question still remains, what is grey literature and why is it important to academic publishing?
What's the importance of grey literature?
Grey literature is often the best source for up-to-date research on certain topics. This is because it doesn't have to go through the often lengthy process of publication before it can be reviewed.
In the same breath, grey literature databases can have a scope that includes recently emerging areas of research.
Scientific publishing, for instance, has a strong bias towards publishing research that shows a significant positive correlation. Many studies show no effect and can go unpublished, but negative results are just as important to note. Accessing grey literature fills this knowledge gap, and generates a more balanced picture of the available evidence.
The reports produced in grey literature are often more detailed in nature and can contain raw data sets not available anywhere else - the caveat is that they come in tons of different formats and document types, making the data slightly more difficult to find.
Grey literature can help researchers to reduce publication bias.
Most grey literature is free (one exception is materials produced by market research firms, who often charge for access). This makes it a lot more accessible to everyone.
What are some of the drawbacks of grey literature?
The information in grey literature hasn't gone through the usual publishing channels, so it isn't rigorously and formally peer-reviewed. This means you'll need to carry out your own checks to assess its reliability.
When grey literature isn't published, it's free from publication bias. However, it may carry its own set of biases. The organization that distributed the grey literature can have its own political, social, or financial motivations for promoting unreliable research. Make sure to cross-check information from grey literature against studies found elsewhere.
Grey literature is produced from a great variety of sources, so it's usually not indexed or organized in any way. That can make it very difficult to locate what you're looking for.
Librarians often have a difficult time acquiring grey literature and making it accessible.
What are some examples of grey literature?
Publication types of grey literature are almost endless, and include:
Government reports
Technical reports
Unpublished clinical trials
Conference abstracts
Graduate dissertations and theses
Newsletters
White papers
Patents
Working papers
Blogs
Dissertations
And more
Websites, manuals, statistics, and datasets are technically also types of grey literature that you may come across during the research process.
How do you identify grey literature?
Grey literature can be found in so many contexts it can be tough to list them all. Essentially, if you didn't find it in a renowned journal or published book, there's a good chance it's grey literature. Luckily, if you know how to find academic sources, you should be able to identify grey literature in the wild.
Here are some other indicators that you may be looking at a piece of grey literature:
It was difficult for you to find
It hasn't been widely distributed
It contains more information on the subject than you've seen elsewhere, as there weren't publication length stipulations
It was produced and disseminated quickly
It hasn't been archived
Where can you search for grey literature?
It can be difficult to develop a systematic approach to finding grey literature for academic purposes. Unlike scholarly journals that are often available in electronic formats, grey literature databases will be all over the map in terms of formats and accessibility.
You should prepare any search terms you're going to use, identify the ones that are most applicable, and record the sources as you search. If you have a research question, use it to guide where you look for the sources you're going to search.
There are also many grey literature databases that specialize in cataloging grey literature.
General
GreySource provides links to repositories of grey literature from around the world, categorized by topic.
Conference abstracts
Find conference proceedings on the Elsevier database Embase.
Alternatively, look for professional organizations that hold conferences where researchers might be presenting work related to the subject you're looking for. Search for these conference abstracts on the organization's website. If you'd like to look at conference proceedings that might not be online, contact the organization's boards.
Medical
Grey Matters is a practical tool to help you when searching for health-related grey literature. It contains a free checklist to help you build a system for your search.
Scientific
Find scientific information collated by US government agencies at Science.gov. Or, if you want to expand your search beyond the US, WorldWideScience.org allows you to search archives of scientific information across different parts of the world simultaneously.
Governmental
Policy Archive is a digital library that provides access to US Government policy documents.
Academic
Search over 210 million documents at Bielefield Academic Search Engage (BASE) or use some of these free resources for researchers.
Clinical trials
Find privately and publicly funded clinical studies from around the world at ClinicalTrials.gov.
Research papers
CORE holds the world's largest collection of open access research papers.
Theses and Dissertations
You can find over 5 million dissertations at the Networked Digital Library of Theses and Dissertations (NDLTD).
Google Scholar can also help you search dissertations and theses in institutional repositories.
European
Open Grey provides bibliographical references to over 700,000 pieces of grey literature produced in Europe, allowing you to export records and locate documents.
Are there any other ways to find grey literature?
Use search engines
There are methods that you can make use of to target your search for grey literature.
Restrict content to only governments or organizations by typing in your search term and then either 'site:.org' or 'site:.gov'.
You can take it further and limit your search to e.g. UK government sites only by typing 'site:.gov.uk'.
Restrict content to a specific file type by typing in your search term and then e.g. 'filetype:pdf' or 'filetype:doc'.
If you're looking for grey literature from a specific country, use their version of Google, for example, Google Australia or Google UK.
If you'd like a fresh take, try search engine DuckDuckGo, as it doesn't track location or user searches. This means it doesn't filter results based on your user profile.
Go directly to organizations' websites
Identify organizations that might publish technical papers and reports on the subject you're looking for. These could be government agencies, non-profits, research institutes, pressure groups, international organizations, or professional associations.
For example, the World Health Organization (WHO) has several online collections of grey literature and the World Bank makes all of their publications available online for free.
Search your chosen organizations' websites, looking for sections of the site with names such as 'Documents', 'Reports' or 'Library'.
Contact researchers directly
Research known researchers in your field of interest. You can then contact them to kindly ask if they're aware of any unpublished or ongoing studies - more often than not they will be happy to point you in the right direction.
Frequently Asked Questions about grey literature
🎟️ Why is it called 'grey' literature?

Grey literature is materials and research that have been published specifically outside of the traditional commercial or academic publishing and distribution channels. The term 'grey' refers to the uncertainty of the status of this information.
🎫 Are preprints grey literature?

Yes, preprints are considered grey literature, as they have not undergone the peer-review process.
🛶 Is PubMed grey literature?

PubMed is a research database, not a publication type. Material indexed by major databases such as PubMed is generally not considered grey literature.
🛹 Are books grey literature?

Books and other scholarly publications have to pass through a formal publishing process and are therefore not considered grey literature.
🔥 Are dissertations grey literature?

Yes, dissertations are generally considered grey literature and might be hard to obtain in some cases.
Related Articles