How to use Scopus to calculate your h-index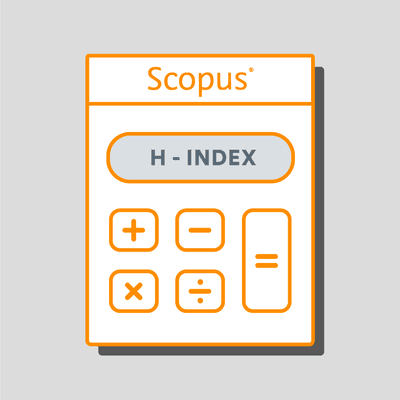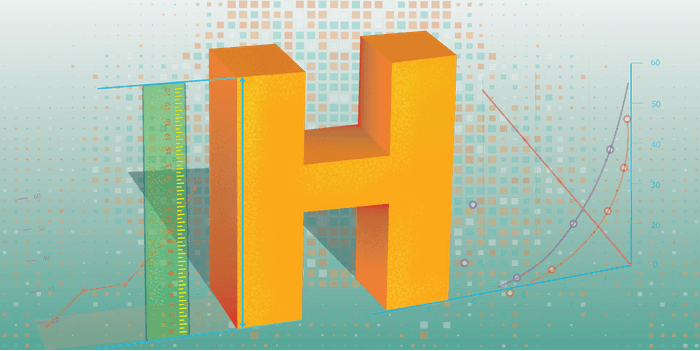 Scopus is an abstract and citation database that has stored and analyzed millions of publications including journal articles, as well as conference proceedings and books. Scopus is a subscription-based service, but when you are on the campus network, you probably have access to it. But even if you do not have access via your institution, you can use the free author look-up to query your h-index.
Even though Scopus needs to crunch millions of citations to find the h-index, the look-up is pretty fast because Scopus has already prepared individual pages for most researchers, where you will find details about the publication records including the h-index.
➡️ Learn more: What is the h-index?
Step 1: Go to the Scopus author search form
Open the Scopus author search form or the free version if you do not have access to Scopus.
Given the millions of articles published each year, the chances are high that you will not get a unique result when you enter the author's name. So try to provide as much information as possible including middle name initials and affiliations if known. Let's give it a try for the well-known physicist Stephen W. Hawking: Note, that when you enter initials make sure that you format them like "S. W.", "SW" will not work.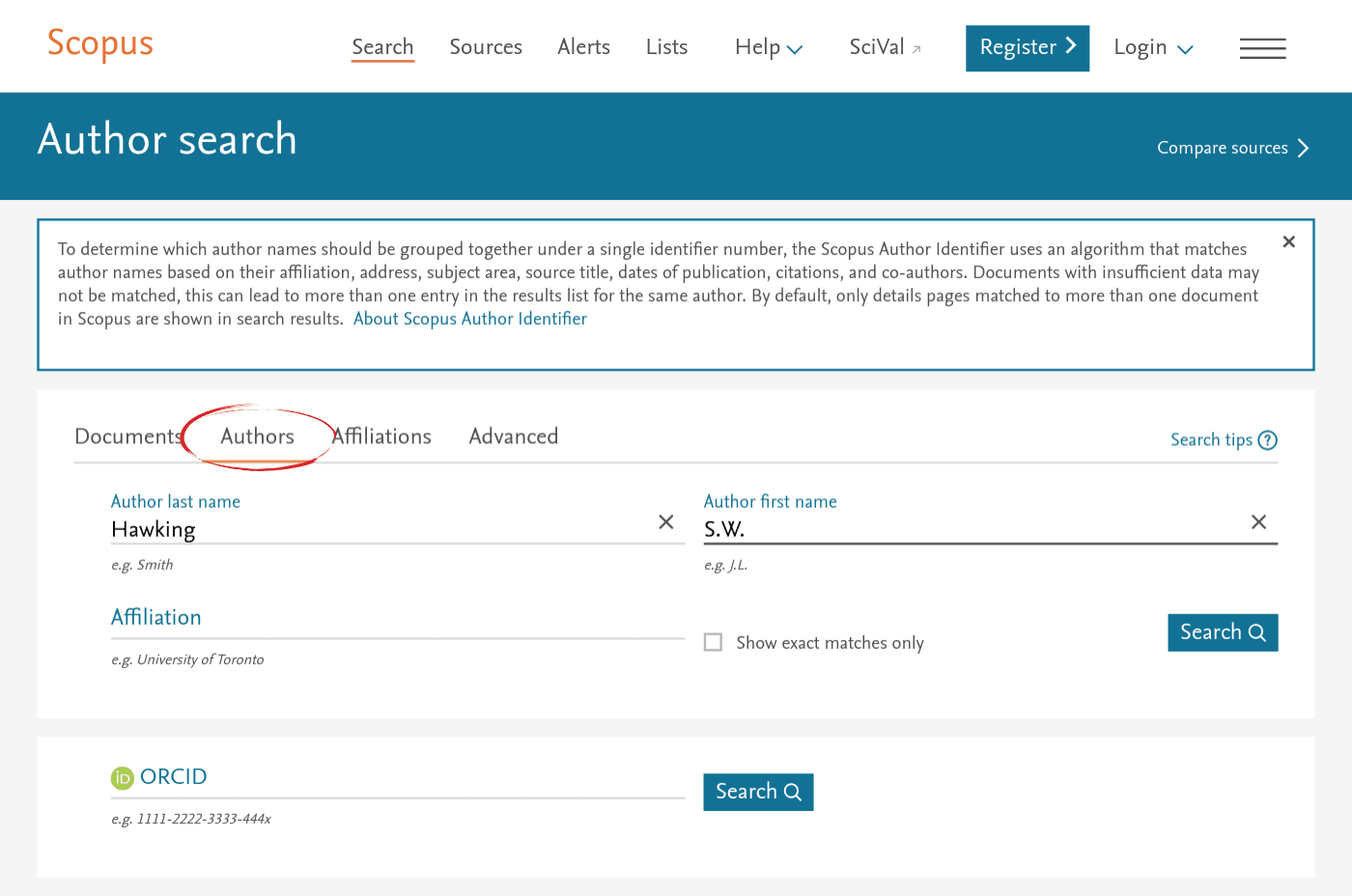 Step 2: Select the correct entry from the author's results
We are lucky with our search for Stephen Hawking as Scopus' algorithms have already been able to automatically group different spellings of the name (Hawking, Stephen; HAWKING, S. W.; Hawking, Stephen W.; Hawking, S. W.) and present us just a single result. Click on "Hawking, Stephen" to get to the author details page showing the h-index.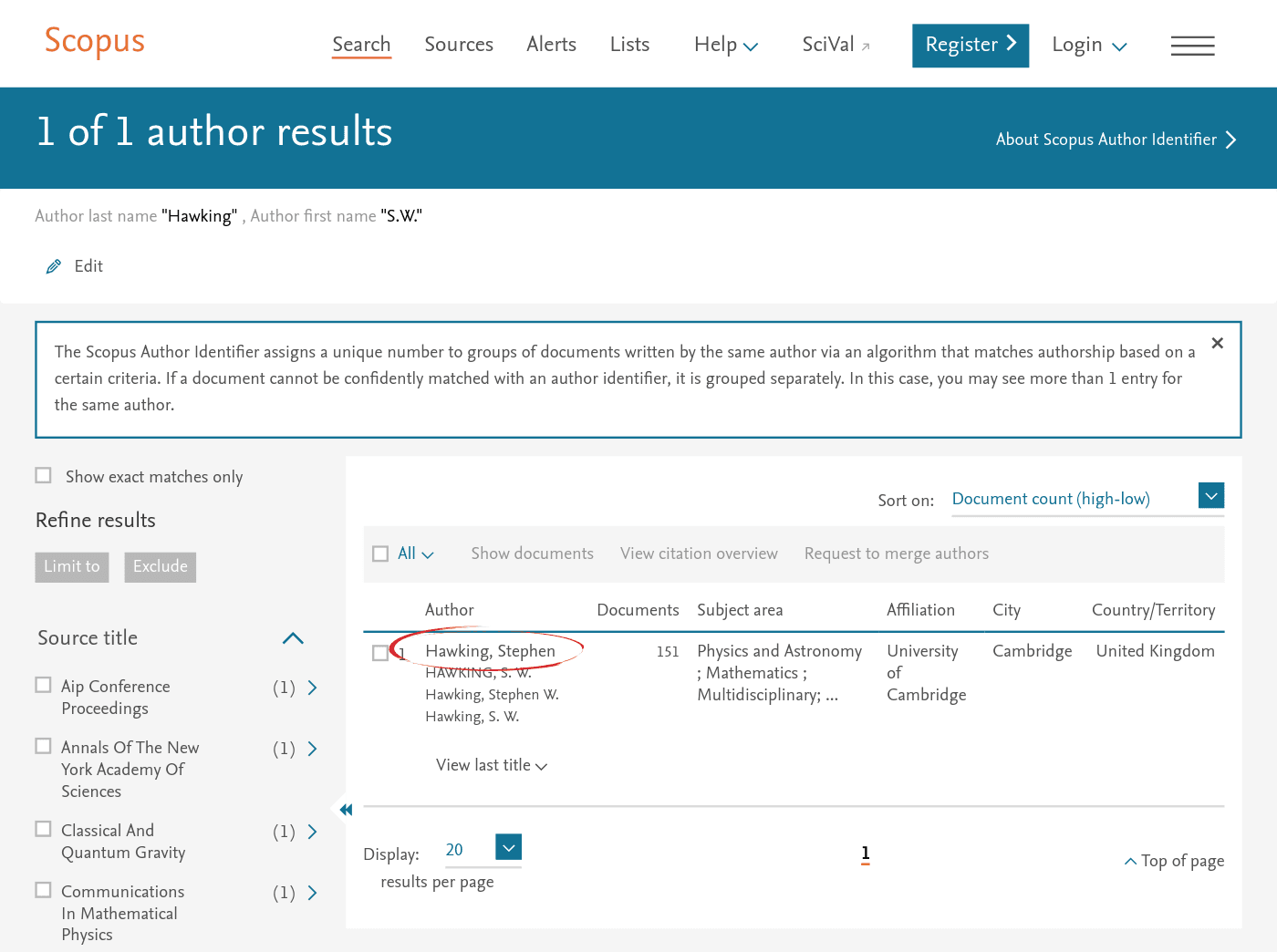 Step 3: Check out the Scopus author details page with the h-index
Scopus' author details page gives many bibliometric details including the number of publications, the number of citations, and the h-index.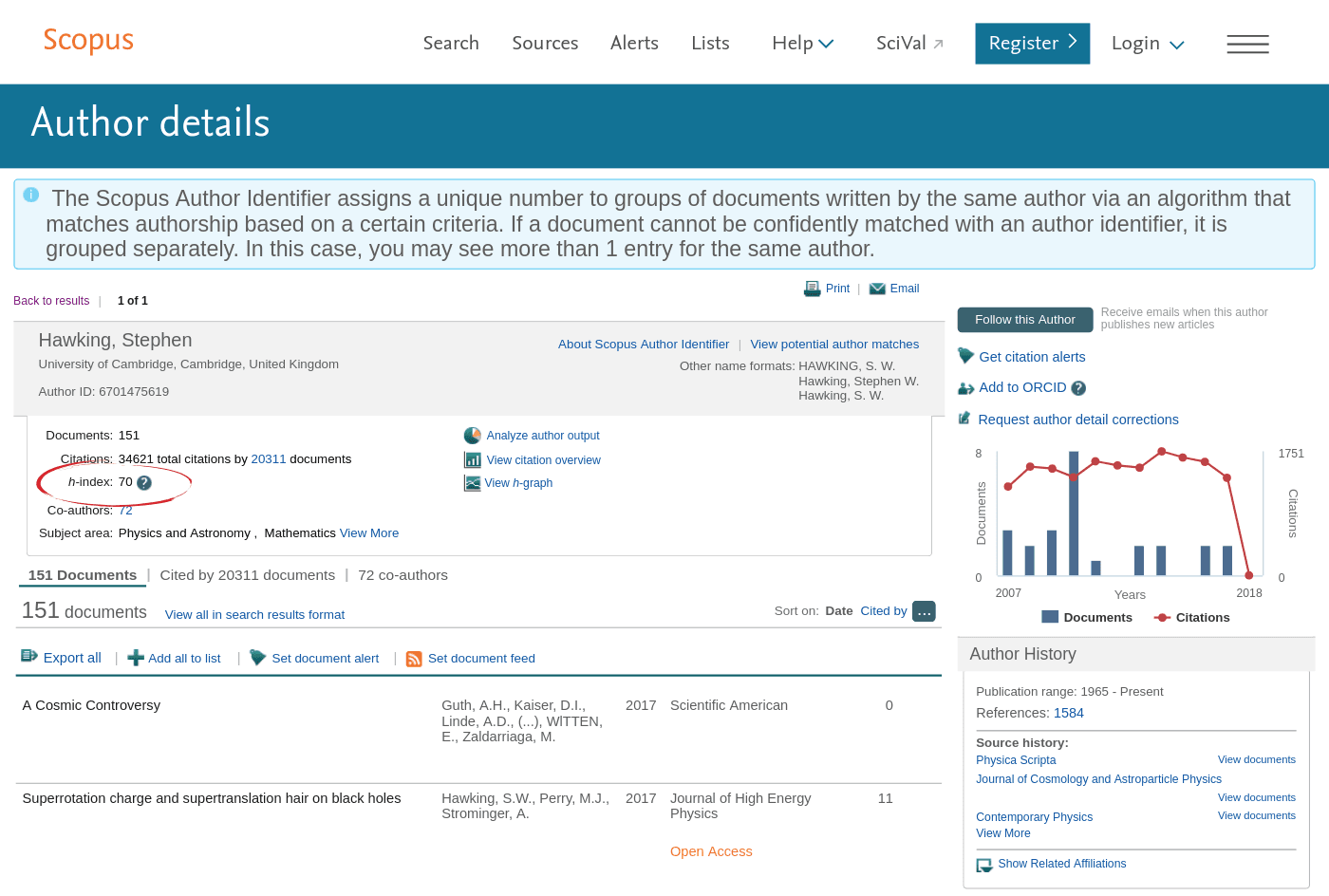 Related Articles